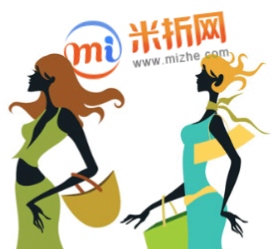 With China's e-commerce market consisting of so many sites, the rather unique Mizhe.com is making a business out of being an online shopping guide that offers discounts for shoppers on top Chinese e-tailers. That hasn't gone unnoticed by IDG Capital Partners, which has invested just over 10 million RMB (US$1.6 million) in a series A funding round for Mizhe.
The investment news was revealed this week, but Mizhe founder Zhang Lianglun said that the IDG backing was wrapped up last summer and the funds have already come through.
As with social pinboard sites like Mogujie), Mizhe's shopping guide monetizes from referral links to e-commerce sites such as Taobao, Amazon China, and many more. Mizhe claims to generate over 100 million RMB ($16 million) in sales via its platform, though it's not clear how much revenue can be squeezed from all those referrals. The site says it now has millions of users signed up, and hundreds of thousands of daily active shoppers.
The discounts-oriented site claims to offer as much as 50 percent off some purchases, but most price-cuts will be just a few percent. The startup – founded in August 2011 – also has coupons, which are the focus of its Miquan.com sister site.
Founder Zhang Lianglun knows the e-commerce business, being a former employee of Alibaba, the company that runs Taobao and Tmall, the nation's top two online malls.
Other Chinese e-commerce sites in IDG's portfolio include top travel site Ctrip, and the Amazon-esque Dangdang. IDG also led the recent massive series C round in the afore-mentioned social shopping site Mogujie.
(Source: Kuailiyu – article in Chinese)