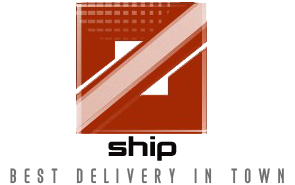 This is one of the things I hear most often from outsiders to Vietnam's e-commerce market: "How can it sustain itself if people aren't using credit cards?!" The problem is this usually comes from people who grew up in Western cultures and most likely haven't even tried to use e-commerce in Vietnam. If you're still complaining about cash-on-delivery in Vietnam, go and buy something first and then come back and talk to me.
In the meantime, for folks in the know, Zship will come as no surprise. Remember GHN? It's the e-commerce logistics company which currently delivers over 2,000 deliveries per day for over 500 e-commerce sites across Vietnam. Well, Zship is one of GHN's promising new competitors. Zship currently only ships about 400 to 500 deliveries per day. And although it's late to the game, it's squeaking out its own advantages in a growing e-commerce market.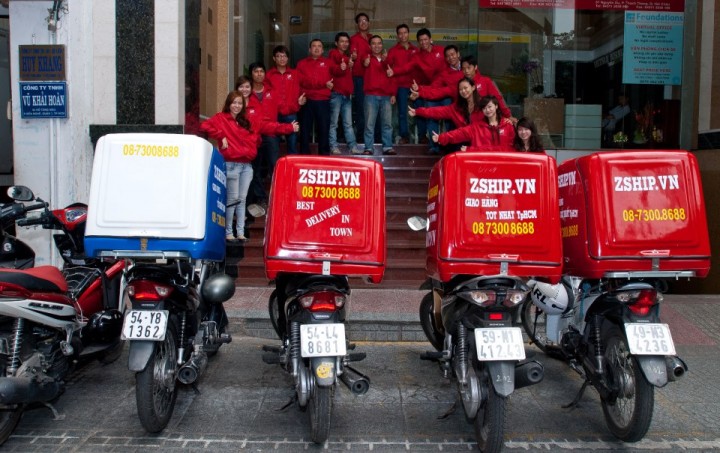 Zship versus GHN, a new logistics battle in Vietnam
Long says the team is heading in a slightly different direction from GHN.
We're starting now to focus more on food delivery. Therefore, we're delivering for all the main food delivery companies like Eat.vn, Vietnammm.com, Foodpanda, and others. And the thing about food is, it takes a lot more care and it has to be faster. That has forced our company to focus on speed and preservation on the motorbike. Something that is not so important with general e-commerce.
Today, of Zship's total orders, 20 percent are food. Long says his team can deliver to any area in the city within 40 minutes, and his goal is to be able to do all deliveries in the city within 20 minutes.
That being said, Zship still competes in the e-commerce sector. And that's where GHN and Zship still compete heavily. The worry for GHN is that the company has expanded much too fast. With 2,000 deliveries per day, and with a growing number of those deliveries being shipped to the countryside, GHN must go through other third-party delivery services to take on its growing customer base. This presents an opportunity for Zship, which is strictly focused on delivery in Ho Chi Minh City only.
We only want to be in one city, and we will focus all our efforts on being really fast and reliable here. This way, we won't have to deal with logistical issues and quality control with third parties. The problem with our competitors is that since they have to ship so far out of the city, they can't guarantee good customer service.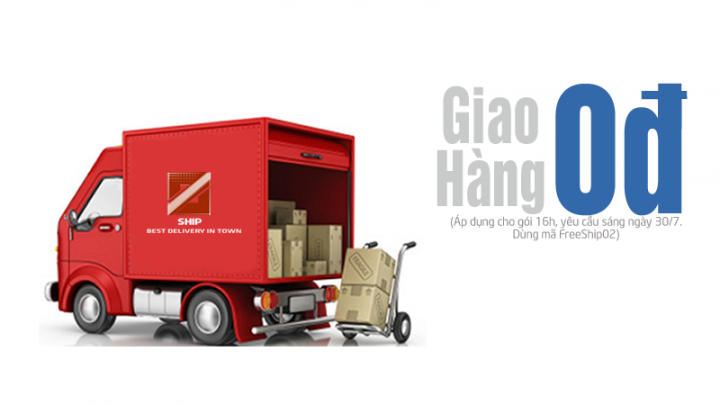 Zship also wants to do e-commerce
Another very telling difference is that unlike GHN, Zship is also interested in building its own e-commerce sites. GHN's co-founder and CEO Luong Duy Hoai told me on multiple occasions that his company will never get into e-commerce to compete with its merchants/customers. GHN, therefore, is strictly a logistics company.
Zship, on the other hand, as part of its master plan, is going to release GetNGo next month. GetNGo, as Long told me over coffee, is a coffee delivery startup. The company has sourced authentic homegrown Vietnamese coffee from the highlands and will be shipping coffee to people's offices where they work. Long says this will be interesting, because it's different to Vietnam's traditional coffee drinking culture:
In Vietnam, people go drink coffee when they're on break. They go out to the street to smoke a cigarette and enjoy coffee while chatting. In the West, people often go to work and drink coffee. We want to bring this new culture to Vietnam with a delivery edge.
What's next on the logistics battlefield?
Currently on this battlefield there are two startups: GHN and Zship. But there are also the big telcos and logistics conglomerates that want to get in on the action. In fact, GHN uses the bigger guys to ship outside of the city. In other words, it's an interesting mismatch of a logistics battle going on in Vietnam. At the end of the day, win or lose, they're all growing the e-commerce pot and making it significantly easier for anyone to start an e-commerce business in Vietnam.
(Editing by Paul Bischoff and Steven Millward)

Facebook Conversation
comments