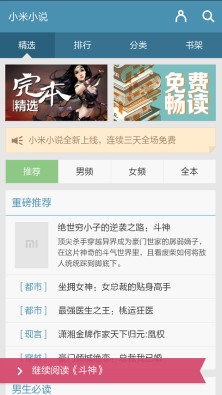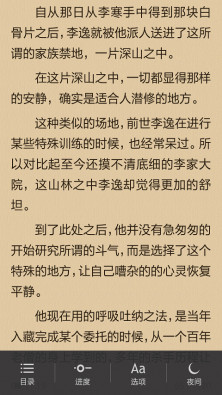 Chinese smartphone maker Xiaomi this week launched a new homemade e-reader app on its MIUI app store. Xiaomi Xiaoshuo will not have its own proprietary book store like most of its competitors, but will aggregate and sell content from over 30 content providers. These include Shanda's Qidian and Tencent's QQ bookstore.
Xiaomi won't be selling the books in the traditional manner. Instead, it will charge users RMB 0.03 ($0.005) per thousand characters. To put that into perspective, here's a thought experiment: a 175-page novel typically has about 50,000 words, and a word in Chinese contains two characters on average. The total comes out to less than $1 for the whole book, give or take. That price would be in line with a survey conducted last year, which revealed most Chinese readers expect e-books to cost about 50 cents.
That money will be split evenly between Xiaomi and the content providers. It's a great model for the indecisive reader who isn't sure he or she wants to commit to buying an entire book, but doesn't leave much in the way of margins for authors and publishers.
To promote the new app, Xiaomi has allowed free reading between 6 p.m. and midnight for the first three days after launch, ending November 2.
The app sports customizable fonts and layouts, support for both cloud and locally stored content, and automatic sync across devices and desktops.
This isn't Xiaomi's first foray into the e-reading sector. The new app is developed by Duokan, a startup that Xiaomi acquired about this time last year. Until now, Duokan has been the featured e-reader app on the MIUI app store. Duokan has its own book store and a more traditional business model.
Duokan is best known for its Kindle firmware, which replaces Amazon's software on the Kindle with Duokan's own platform for reading and downloading e-books.
A Q3 2013 report (report in Chinese) from Enfodesk, a division of the Beijing-based Analysys, says iReader for iOS and Android is the most popular e-reader app in China with 20 percent of the market share. The runner up is Tencent's QQ reader.
(Source: QQ Tech - article in Chinese)
(Editing by Josh Horwitz)

Facebook Conversation
comments