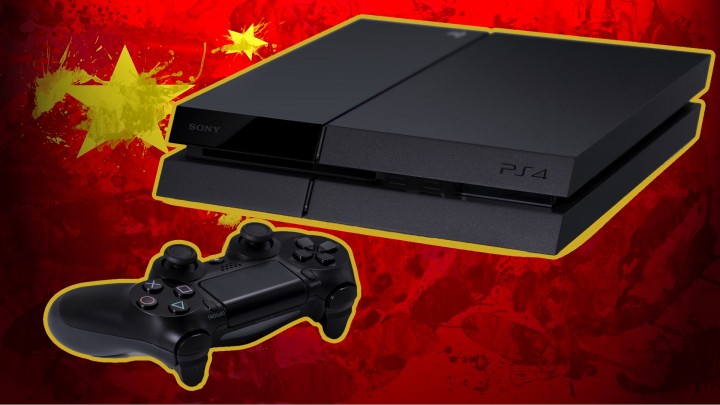 Could this be the real thing? After many false alarms, a document issued by China's State office this morning suggests that the nation's 13-year ban on video game consoles is set to be lifted.
This comes as part of China's preparation for the Shanghai Free Trade zone, which will cover an area of nearly 30 square kilometers in Shanghai's Pudong business district. The government document says that an overseas company who sets up base in the Shanghai Free Trade zone will be permitted to sell their products across China.
One part of the paper – see section three, point seven – does specifically list "games machines sales and services" as being one of the permitted categories. That spells good news for the Microsoft XBox, Sony PlayStation, and a number of other devices.
Of course, it's a hell of a long way between white paper and store shelf, so this is far from assured. Nonetheless, it's the biggest – and most official – sign yet that the blockade will be lifted. Plus, a console would have to get approval from China's Ministry of Culture and other relevant departments. A further complication is the lack of a framework for rating games by age and suitability.
My colleague Charlie was prescient in seeing this coming when he wrote in July:
China's new leadership — and specifically Premier Li Keqiang — is using the legalization of consoles as a kind of bartering chip to get console companies to manufacture their hardware in a new Shanghai free trade zone that the government hopes will bolster the Chinese economy. If consoles are legalized in China, it would reportedly be with the condition that they would have to be produced in this new free trade zone, and that means the government actually gets something out of the deal.
From gray market to white elephant?
Gray-import (and piracy-enabled) consoles are easy to find in major Chinese cities, so it's not like Chinese gamers haven't been enjoying them with some ease for the past decade. But it'd be interesting to see how shoppers react to games consoles being available via official sales channels, especially as most people have moved onto smartphone gaming after years of being obsessed with browser-based games. Consoles could prove to be too expensive for Chinese consumers, and turn out to be a white elephant.
China's top six online gaming companies pulled in over $2 billion in revenue in the first three months of this year, so console makers have a lot of competition from more established gaming entertainment.
(Source: WSJ)
(Note: Due to technical issues at Tech in Asia, this was initially just posted to our sister Games in Asia site; editing by Paul Bischoff)

Facebook Conversation
comments