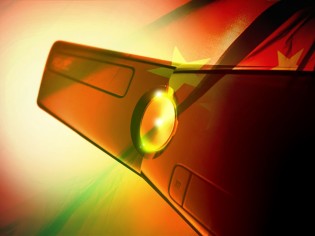 As we wrote earlier this week, an anonymous source in China Daily supposedly inside the Ministry of Culture claimed that the Ministry was considering dropping China's decade-long ban on the sale of game consoles. But yesterday evening, representatives of the Ministry of Culture's entertainment market supervision section told the Dongfang Daily that the Ministry is not currently and never has considered lifting the ban, and emphasized that such a decision would not be up to just the Ministry of Culture anyway.
The Dongfang Daily story does not quote the Ministry reps directly, but the relevant section of the article reads:
[Ministry representatives] responded [to questions about the China Daily piece] by saying the Ministry of Culture has certainly never researched canceling the game console sales ban, and saying that this [would not be] a decision that could be made solely by the Ministry of Culture.
Sony representatives also told the paper that there was no confirmed news to report.
While it certainly wouldn't be unheard of for a Chinese government bureau (or any government bureau, really) to say one thing while secretly doing another, this is probably going to take the wind out of the sails of a lot of the people who have reacted to the rumored ban drop with hyperbole and premature celebration.
(Dongfang Daily via Sina Tech, image source)