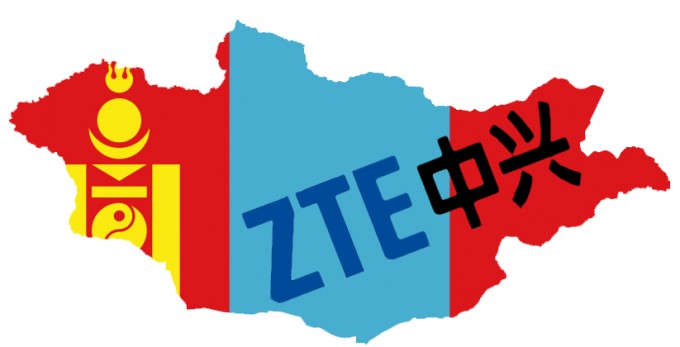 It seems every day we come across another rumor about Chinese telecommunications firm ZTE, but unlike last week's rumor, this one has nothing to do with the company's dire financial situation. China's IT Business News is reporting that according to anonymous but knowledgable sources, ZTE's Mongolia office is being investigated for bribery.
According to the report, Mongolian anti-corruption officials received a report and investigated ZTE's office as well as the residences of some executives and confiscated documents in addition to detaining upper management personnel. Exactly how many were detained is not specified in the report, but the IT Business News's sources claim that Mongolian authorities have already uncovered proof of bribery in connection with a Mongolian national digital education project.
We have contacted ZTE for comment, and will update this story if we hear back. ZTE has given us the following official statement:
ZTE notes recent media reports about alleged investigation of the company's operations in Mongolia. ZTE wishes to clarify that its representative office in Mongolia is operating as normal and the company's operations in Mongolia comply with all relevant local and international rules and regulations.

As a public company listed on the stock exchanges of Shenzhen and Hong Kong, ZTE is committed to the strictest standards of legal compliance in the conduct of its business and is bound by the company's mission to fulfill its corporate social responsibility. ZTE takes any allegation of business misconduct quite seriously.
Certainly the IT Business News story is thinly-sourced enough that it should be taken with several grains of salt. The company does have a bit of a history with bribery outside of China, though; in June of last year two ZTE executives were sentenced to ten years after being convicted of corruption in Algeria (although they were tried in absentia and will likely not be extradited by the Chinese government). More recently, ZTE was accused of bribing officials to attain a government contract in Kenya, although that dispute is ongoing and the allegations could prove false.
It is also plausible that Mongolian officials would detain ZTE executives in the case of suspected bribery. Mongolian authorities have in the past proven willing to detain foreign nationals implicated in corruption scandals; last October, for example, Mongolia detained an Australian lawyer (and later confiscated her passport) in connection with a corruption investigation.
Whether the Mongolia allegations are true or not, though, they are likely to further damage the company's already-weak ethical reputation overseas. And they're certainly not likely to improve perceptions of the company in Mongolia, which already has a serious corruption problem that is causing social dissatisfaction and unrest.
(IT Business News via Sina Tech)

Facebook Conversation
comments