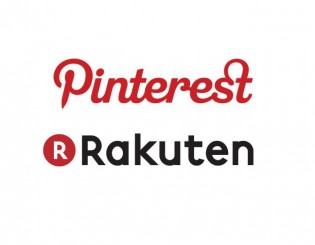 All Things Digital is reporting today that it expects that Japanese e-commerce giant Rakuten (JSD:4755) will be the lead investor in Pinterest's next round of funding, which is expected to be announced tomorrow morning.
Pinterest, of course, is the pinboard-style social photo service where individual users and brands alike can share images of things they want to show to the world. Pinboard is especially interesting from an e-commerce perspective as some brands have reported that traffic from Pinboard brings bigger spending customers than from some other social services like Facebook.
It should be noted that All Things Digital is citing unnamed sources here, so take this at face value for the time being. But ATD claims that Rakuten will be investing "upwards of $50 million in a $120 million round that values [Pinterest] at $1.5 billion." The report also notes that Rakuten will likely help Pinterest convert pictures into purchases, drawing on its vast experience in e-commerce.
We've mentioned Rakuten quite a bit on this blog recently, as it folded up shop in China a few weeks back with its joint venture with Baidu was not quite going as planned. But then it then it opened up an online shopping mall for the large Brazil market soon after.
We've reached out to Rakuten for comment on this, but if this report is true, I expect we won't hear much until tomorrow. We'll keep you posted.
Update 16:11 JST: It's a done deal, as Rakuten has issued a release just now. The CEO of the company, Hiroshi Mikitani, commented:
While some may see e-commerce as a straightforward vending machine-like experience, we believe it is a living process where both retailers and consumers can communicate, discover, and curate to make the experience more entertaining. We see tremendous synergies between Pinterest's vision and Rakuten's model for e-commerce. Rakuten looks forward to introducing Pinterest to the Japanese market as well as other markets around the world.

Facebook Conversation
comments