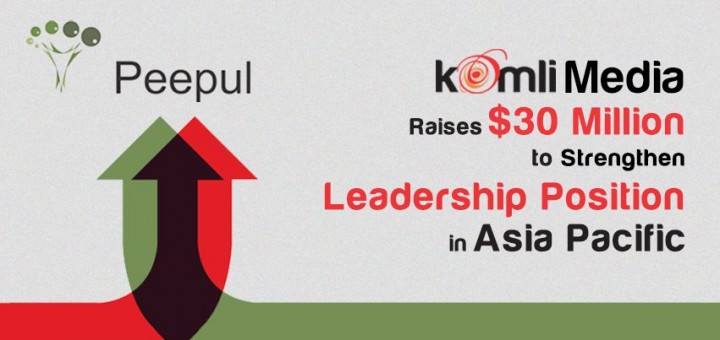 Today Mumbai-based digital media and ad platform Komli Media has announced that the company has raised a round of funding from its new investor Peepul Capital. According to the company, this round of funding was also backed by existing investors Norwest Venture Partners, Nexus Venture Partners, Helion Venture Partners and Draper Fisher Jurvetson.
Komli says this money will be use to further invest in technology and to strengthen its presence across the Asia-Pacific region.
Komli recently integrated its ad serving service into Facebook's real-time-bidding platform, Facebook Exchange, making it one of the first adoptees in the region. The company also has an exclusive deal with Twitter to push online ads in Singapore, Malaysia, Indonesia, Thailand, and the Philippines.
Eye on Southeast Asia
The Indian firm wants to focus on social, mobile, and video, according to CEO Prashant Mehta:
As digital advertising grows in a fast and fragmented manner, it has become critical for the industry to focus on delivering integrated solutions across social, mobile, display and video.
Per Venkat Shankar, investment director at Peepul Capital, says Southeast Asia is the market to watch:
We believe that India and Southeast Asia are at an inflection point in embracing digital advertising. Komli is a leading player in these key markets, the company should consolidate its current position even further
According to Komli's newest stats, the company now has over 300 employees across 12 offices in India, Australia, New Zealand, Southeast Asia, and the Middle East.
A year ago, we saw the company wrapped up its biggest funding round from Northwest Venture Partners for $39 million. With that money, Komli acquired ZestAdz, a mobile advertising company based in Chennai and made it into KomliMobile. Before that it also acquired Admax Network.
(Editing by Steven Millward)

Facebook Conversation
comments