Indonesia's e-commerce scene recently got rocked by Ambient Digital Indonesia president and TokoBagus co-founder Remco Lupker's discovery a couple of weeks ago that the Indonesian government apparently has extended its regulations for offline retail to also include online retail as well.
The regulation comes as a shock to a lot of people because, if it is indeed enacted, online retail needs to be fully locally-owned if it wants to operate in Indonesia. Or the companies need to have a store at least the size of 2,000 square meters to be exempt. That is definitely a huge blow to any foreign companies looking to expand their operations to Indonesia, and would halt the investment pouring into the country, too. This could well be a lose-lose situation for both parties.
Is there any way for foreign companies to work their way around the new regulation? Fortunately, the answer is a resounding "Yes!"
We spoke with Vichi Lestari, a lawyer from Trias Consultant, who has handled numerous tech companies as her clients as well as being a legal consultant of Indonesia's ministry of industry. She gives us a breakdown about the disputed new regulations that have been circling around the e-commerce industry. It has been confirmed that the regulation has not been passed yet.
The new e-commerce regulation is not yet official
First things first: Vichi told us the aforementioned e-commerce regulation is not yet approved by anyone. This is what she said:
My associate has confirmed with the minister of trade (legal department) that that is just a proposal and has not yet come to pass and that is why that has not been confirmed and passed to other ministerial (ministry of industry).
So therefore, it is not regulated yet and not yet become a regulation.
The confusion about the e-commerce regulation seems to have sprung up from the letter in Remco's possession. The letter was written by the secretary general of the ministry of trade with the reference 689/SJ-DAG/SD/6/2013. It is an official letter of intent instructing the Indonesian Investment Coordinating Board (BKPM) to execute the regulation, and it has also been confirmed by the BKPM's own investor relations unit that the letter does exist.
The letter of intent is a document outlining an intention to suggest a regulation, so it's not related or binding to any parties. Not only the regulation is not finalized, it hasn't yet reached the desk of the other ministries for discussion.
The letter however, doesn't seem to be open to the public. We, as well as Vichi, have tried asking for that letter from BKPM to no avail. Vichi reiterated that the e-commerce regulation has not been passed. For a regulation to be passed, it requires approvals from the other ministries. In this case, even if the ministry of trade has passed the regulation, it will still not be enacted yet.
What if the proposal passes?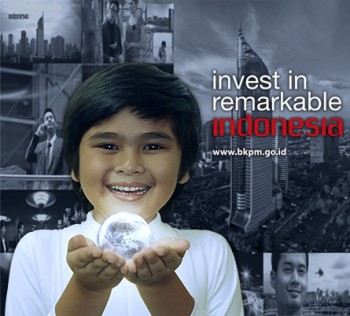 So the regulation has not been passed, but it has been proposed. Regardless of how big or small the possibility of it being passed by the other ministries, what should foreign companies do when that happens?
Vichi says that if it has to pass, she will hold a meeting of venture capitalists, foreign investors, and SMEs to openly discuss with the ministry of industry as well as some other related parties. So there will definitely be some communication between the government and affected parties if the new regulation passes.
But the ministry of industry's biggest concern in the end is to boost foreign investments coming into Indonesia, and it will (probably) never pass a law that effectively undermines that objective, unless it will harm the country's national security or interest like armory, alcohol, and others.
If it passes, who will be affected?
If it passes (which it hasn't, and might never be), then which businesses would be affected by this? Is it only sites that directly sell their wares to customers like online shops Lazada Indonesia and BerryBenka? Or would it also affect any company that processes online payments like marketplaces Tokopedia and BukaLapak? The answer is everyone, and we mean everyone, even if they do not process online transactions on their sites.
Vichi explains the term "e-commerce" has a very huge legal definition. This is a quote from World Trade Organization about the legal definition of an e-commerce business:
There is no universally agreed definition of electronic commerce. However, in the WTO Work Programme on Electronic Commerce, "electronic commerce" is understood to mean the production, distribution, marketing, sale or delivery of goods and services by electronic means. A commercial transaction can be divided into three main stages: the advertising and searching stage, the ordering and payment stage and the delivery stage. Any or all of these may be carried out electronically and may therefore be covered by the concept of "electronic commerce".
That is the international definition of e-commerce. This is Indonesia's definition of e-commerce according to the electronic information and transaction regulation as translated by us 1:
Electronic transaction is legal action which is done using computer, computer network, and/or other electronic medias.
According to the statement above, Vichi says e-commerce is "any legal action using a computer." That means even companies that do not process payments online like Craigslist-like sites TokoBagus and Berniaga, or even price comparison engine PriceArea, are also included as e-commerce businesses in Indonesia, just because they use computers.
Even blogs which have affiliate links are also defined as an e-commerce businesses here. So if the regulation passes, foreign companies and any online local businesses that receive foreign investments will be affected.
Is there a way around it?
So, if the proposed regulation were to pass, would it be game over for foreign owned companies building e-commerce businesses in Indonesia? Thankfully, the answer is "No."
Vichi explains that the proposed e-commerce regulation only binds foreign companies classified as "e-commerce retail." If businesses were to choose other classifications like "web portal" or "software developer", then it would be free from all these new e-commerce regulation hassles as it no longer falls under the retail category regulation. And yes, it is legal to do so even if you are indeed an online retailer.
There is no legal definition in Indonesia regarding the business classification of "web portal". But in the grand scheme of things, e-commerce can be construed to be part of a web portal's activities. As long as your business states that you are running a web portal, then you have the freedom to develop and expand your web portal's offerings, even if it includes selling products and processing payments online.
So even though your company operates an e-commerce business, but states its business classification on legal documents as being a web portal, then the company is free from the proposed regulation. Why? Because the proposed regulation only affects businesses under the e-commerce business classification.
If your business's legal paper states you're doing "e-commerce retail," then perhaps it is time for you to change it to "web portal" instead. Vichi states two reasons for this: first, you can get out of the hassle of dealing with the proposed regulation if it were to pass. Second, being a "web portal" gives your business a lot more freedom in developing and expanding your company's offerings. If your e-commerce business wants to sell services like online consulting online, then you can't do so if you're company is listed under "e-commerce retail." That will not happen if your company is listed under "web portal."
How likely is it "web portals" will also be regulated?
In the end, there is also the possibility that even companies classified under "web portal" will be regulated by the government with a similar regulation. How big is that possibility? Vichi says very small. It is because "regulations are made in a way that makes sense and logical, either to protect or to boost something."
She explains the ministry of industry hopes that, through foreign investments, there will be more job fields and technology transfer coming into Indonesia. So if the proposed regulation cannot help achieve that for "web portal" businesses, then there is a very small chance it's going to happen.
Conclusion
In the end, there are three reasons foreign investors and companies don't need to worry that much about the proposed regulation:
The regulation has not been passed. It's just in the proposal stage.
The proposal needs to be approved by a lot of ministries including the ministry of trade, ministry of industry, the ICT ministry, and many more. The ministry of industry's biggest concern is to spur foreign investments, not to halt them.
Even if it passes, there are alternatives to get around it.
Seeing that there aren't yet any specific regulations that govern the e-commerce industry, Danny Wirianto from Merah Putih Incubator believes that this might be the start of the government's attempt to pay more attention to that industry. He thinks that any new regulations the government passes would serve to protect local players and consumers, and that it will be open to ideas on how to improve the situation with future regulations. This is a good time for associations such as Association of E-Commerce Indonesia (Idea) to start lobbying the government and give it feedback on how together they can create regulations that are more fitting and more effective for all parties.
Hope this clarifies a lot of questions from foreign investors and companies. Indonesia is still very much open to you guys!
(Editing by Anh-Minh Do, Paul Bischoff, and Charlie Custer)
---
The Indonesian version is as follows: "Transaksi Elektronik adalah perbuatan hukum yang dilakukan dengan menggunakan Komputer, jaringan Komputer, dan/atau media elektronik lainnya."

Facebook Conversation
comments