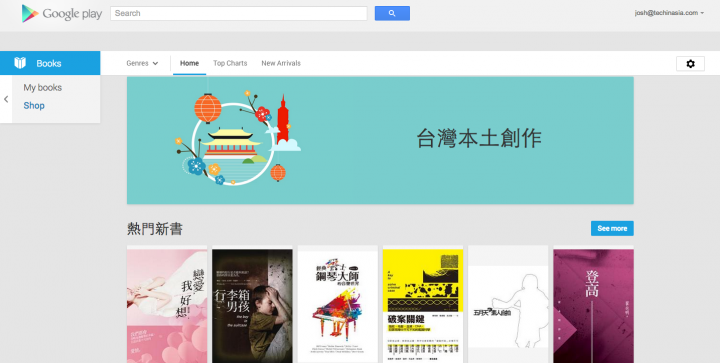 Google (NASDAQ:GOOG) brings its Play Books store to nine new Asian countries today as it deepens the breadth of its app store for Android devices.
As first reported by Android Police, residents in Taiwan, Hong Kong, Singapore, Malaysia, the Phillippines, Thailand, Vietnam, and New Zealand can now purchase anddownload books from the Google Play store directly onto their smartphones or tablets.
If Taiwan's Play Bookstore is any indication, Google has managed to ink deals with local and international publishers to offer a wide range of materials in local languages. Since Android has a stronghold in these markets, the expansion could cause localized e-book vendors to take quite a hit, not to mention traditional bookstores.
With the exception of New Zealand, the Apple's iTunes App Store only offers free public domain e-books in those territories. However, at least some iOS users in these places can get their hands on an eBook – TiA ran some tests and it appears that while the Google Play Books app for iOS only offers a few public domain titles in Taiwan, it's alive and kicking and Singapore.
Last February, Google launched the e-bookstore in India, pitting it against Indian e-commerce store Flipkart.
(Source: Android Police; via TNW)

Facebook Conversation
comments