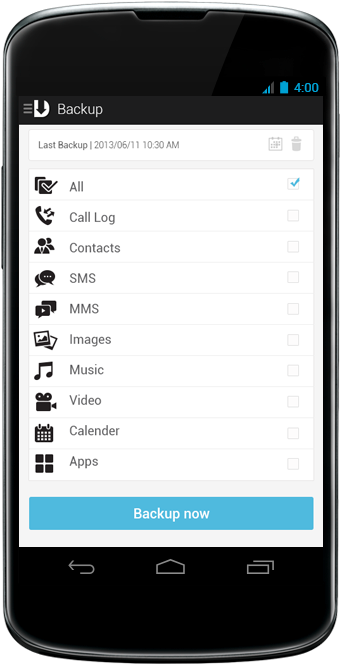 Former Google business development head of Southeast Asia Charif El Ansari has taken over as CEO of Dropmysite, a company with cloud backup services for websites and emails. He is replacing John Fearon, who will now be freer to run Gilcrux Holdings, his investment holdings company.
At the same time, Dropmysite has announced that it will launch Dropmymobile, a backup service for Android smartphones. The service enables individuals to backup contacts, SMSes, apps, media files, calenders, call logs, and more.
The product is currently in alpha. While there are already popular third-party Android backup products like Titanium and Helium, which have over 10 million and 500,000 active installs respectively, Dropmymobile promises that it will be the most complete backup service ever. Peter Yu, publicist for Gilcrux, tells Tech in Asia that Dropmymobile will let users back up more types of data than other services.
"Also, many do not do cloud backup, incremental backup or even provide industry standard encryption," he adds.
Ansari's sales and marketing experience will be an asset for the startup as it pushes for paying customers to bolster its freemium business model.
"The Dropmysite business is moving into a more mature business stage and we felt it was the right time to bring in an experienced executive to help with this," says Fearon, CEO and Founder of Gilcrux.
Ansari left Google in 2012 to join the startup and lead its efforts in Europe, Middle East, and Africa. He will now be based in Singapore.
Combined, Dropmysite and Dropmyemail have almost one million signups, although it is unable to disclose active or paying users. The company has offices in Texas, Mumbai, Tokyo, and Singapore, and its services are available in nine languages.
Gilcrux runs a diverse portfolio of companies. Besides the backup products, there's ApexPeak, which helps small and medium businesses turn invoices into cash, EatAds, a marketplace for offline adds, and Kluje, a website for finding renovation contractors.
(Editing by Paul Bischoff)

Facebook Conversation
comments