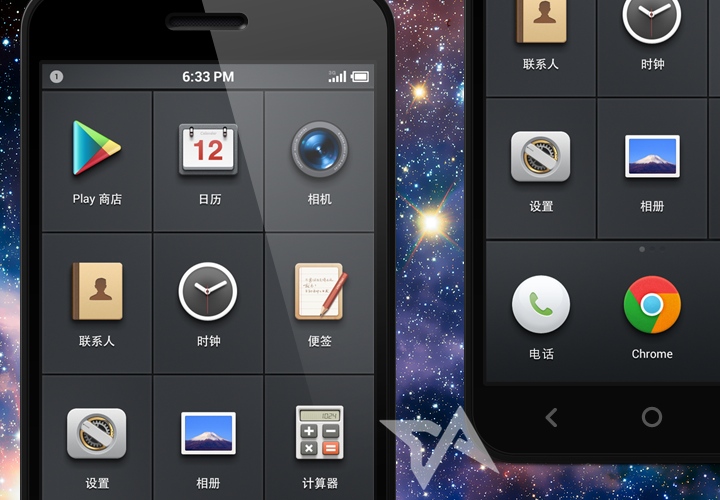 As my colleague Charlie noted back in March, the initial unveiling of China-made Smartisan OS was accompanied by some ridiculous hype that this was China's software saviour and it would somehow "kill off Apple eventually." All bullshit of course, since Smartisan "OS" is just an Android skin – like Samsung's Touchwiz, HTC's Sense UI, or Xiaomi's MIUI – and so it's not some great homegrown innovation. Now Smartisan has been released over the weekend and is available to be downloaded for free to be installed onto Samsung Galaxy SIII phones in place of Samsung's own Android overlay.
While the Smartisan ROM is available for worldwide users of the Galaxy SIII international model, all the instructions are in Chinese for now. A hands-on video of the Android skin in action has already emerged (embedded below courtesy of the Engadget China crew), showing that it does look good, but is just at an early pre-beta alpha stage. I must say it does look a bit odd with just 12 app icons per screen and no apparent support for wallpaper backgrounds – but that's just a matter of taste.
(See also: Firefox OS is the Only Chance at a 'Homegrown' Mobile Platform for China)
So what now for Smartisan? Either the startup crew will have to live up to their own hype and create some quality hardware on which to ship their Android skin – as Xiaomi has done with great success – or it's just doomed to be one of thousands of Android ROMs out there that a tiny minority of tweakers will bother to 'flash' (a difficult process) to their phones.
Presumably, as with other Android ROMs, Smartisan will later be adapted for other phones.

Facebook Conversation
comments