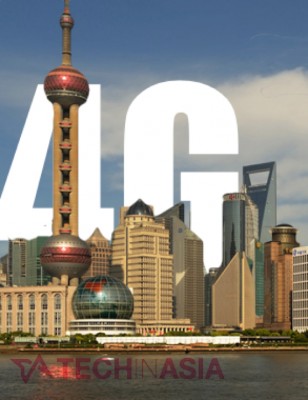 With China Mobile thought to be keen to launch its 4G network nationwide later this year, the behemoth telco is prepping its biggest ever city-wide 4G trial to start soon – this time in Shanghai.
But of the metrpolis' 23 million inhabitants, only 5,000 Shanghai citizens will be selected to take part in China Mobile's (NYSE:CHL; HKG:0941) trial, which will begin on June 1st. The telco already has 700 outdoor TD-LTE base stations in place across the city, complemented by 300 indoor ones focused on transportation and business hubs. That should cover most of the sprawling city.
Shanghai-based testers will either make use of 4G-equipped smartphones or 4G mobile wifi dongles.
Sun Yun, the product manager of that telco's local subsidiary, Shanghai Mobile, told Chinese tech blogs that while the company is not ready to reveal 4G tariffs for users, "4G rates will not be higher than for 3G, and they could be cheaper".
China Mobile has been doing trials in smaller cities for the past couple of years.
Since China Mobile is using the country's homegrown TD-LTE band, the carrier's 4G network is not compatible with any current iPhone or iPad models. But TD-LTE will be rolled out by other carriers worldwide, so there will be more and more quality smartphones available that support the network in due course. Those include handsets from LG and Huawei, with Nokia, Samsung, and perhaps even Apple likely to support the protocol in future.
As we reported earlier this month, China Mobile will invest US$6.7 billion to build 200,000 4G base stations that will cover 344 Chinese cities this year. Though there's no clear date from China's tech ministry, MIIT, on a nationwide rollout, it seems that China Mobile is being given an unfair advantage and a head-start in rolling out its TD-LTE services; rivals China Unicom and China Telecom will likely not receive any permits for their FDD-LTE networks until months or possibly even a year after China Mobile.
(Source: New Business Daily – article in Chinese)

Facebook Conversation
comments