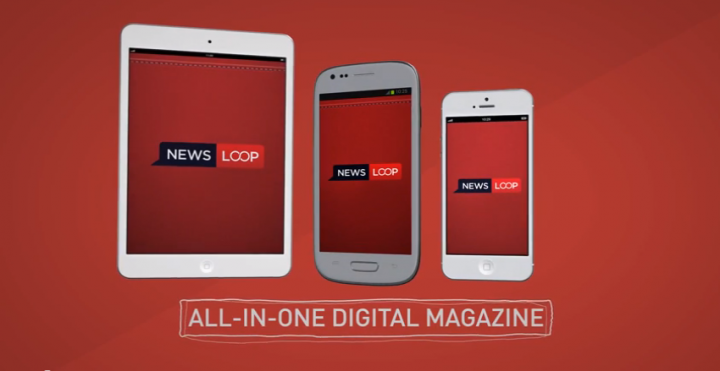 As a Singtel associate, Thai telco AIS is bringing SingTel's Newsloop to Thailand. Newsloop is a news reader app – a bit like Flipboard – with content from over 500 publishers in 30 categories. It also features useful news alerts.
Since Thailand's mobile penetration has already exceeded its population, having an app that provides free content in real-time could prove popular in the country.
AIS expects that Newsloop will open a new chapter in the Thai content business as it could be a hub for all the content regardless of being from whatever publications or creators. Instead of going to each individual Thai content channel, users can just go to Newsloop for all content. It will also improve the advertising industry by allowing users to click on an ad that's relevant to the news content.
AIS is aiming to do three things with Newsloop in Thailand:
Any telcos consumers will be able to receive real-time content from both local and international news outlets and blogs for free.
Content creators can generate income from online advertising.
Advertising industry can accurately target its audience for the mobile advertising based on the app user database.
As of right now, AIS content partners are:
News
ASTV, DailyNews, INN, Mathichon, The Nation, Thairath, and VOA
General websites
Andrew Drummond, Ensogo, MThai, Momy Pedia, Phuket News, and Wongnai
Bloggers
Kunginter, Mysousvidelife, Nangnoova, ShopSpot, TechLady Gogo, Tuniez 83, and Yuri Ukuri
Although AIS is the company bringing the app to Thailand, this app is available to anyone in the country. The app is available for iOS and Android.
(Editing by Steven Millward)

Facebook Conversation
comments