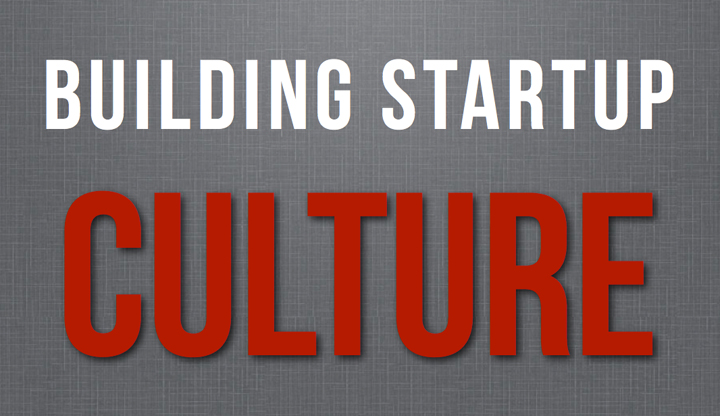 I had the chance to speak to a group of entrepreneurs about startup culture at the Capital on Stage conference yesterday in the Google Singapore office. I don't claim to be an expert on this topic but building a good culture is something that we, at this company, have always strived for.
Some of you might question why we need to build a culture. Can it even be shaped? I believe so to a great extent. Like it or not, a culture will form, so why not build a culture that we all love?
A good culture, in general, could be a catalyst that bonds and pushes your company forward. Having a set of identifiable good culture points also helps you to attract talent that matches your company's DNA.
Below are the five points which I believe are important to note (at least for us) when it comes to shaping a startup culture within your team.
1. Starts with the founder
If you want to influence behavior, I believe a founder/leader can do the best leading by example. For example, if you want a hard-working culture, you can't expect the same from your team if you are starting work at 11.00am and knocking off at 5.00pm. Plan what you wish for in a culture and instill it through your own actions. That said, I believe a company's culture needs to reflect the founders' personalities. If it is natural, then the culture is sustainable.
2. Communicate transparently
If you have a set culture code that you want your team to believe in, then communicate it. Put it in a deck or web page so everyone can understand it. Most importantly, with your values and culture written down, it makes it easy for potential team members to understand your company better. Note that your company's culture may not be acceptable to some people. You need to explain everything about your culture and company transparently. If your team works really hard, tell potential team members what to expect. What are your cultures, their KPIs, and what is it like on a typical day of work? If you can tell them transparently, then you will face minimal culture shock problems.
3. Be happy
A good culture is a happy culture. People don't mind working hard if they enjoy what they are doing. If you want people to enjoy what they are doing, keep communicating with them to ensure that they are in the right positions doing things they are passionate about. I also encourage our team members to spend a little bit of their time to do something that they are passionate about in the company but isn't part of their core job scope. Besides roles and work, having fun together outside of office hours is essentially important to forge bonds among team members.
4. Facilitate, don't control
Although you can plan culture, you can't have full control over your culture because it is influenced by so many different factors. Don't force it to be something that you or your team are not. Go with the team's flow and energy.
5. Pick the right team members
Perhaps this point is the most important of all. People are culture. No individual can really control culture; it is the aggregated actions and personality of your team members that actually shape it. Depending on your own set of values and culture, pick the right people who fit in. I personally prefer to bring on board a new team member with good work ethic and fits very well in our culture over hiring a genius who can't really fit in well. The success of the company often hinges on the team, not the individuals, which again emphasizes why culture is so important. It bonds people together, to go through thick and thin, to march towards a common vision!

Facebook Conversation
comments