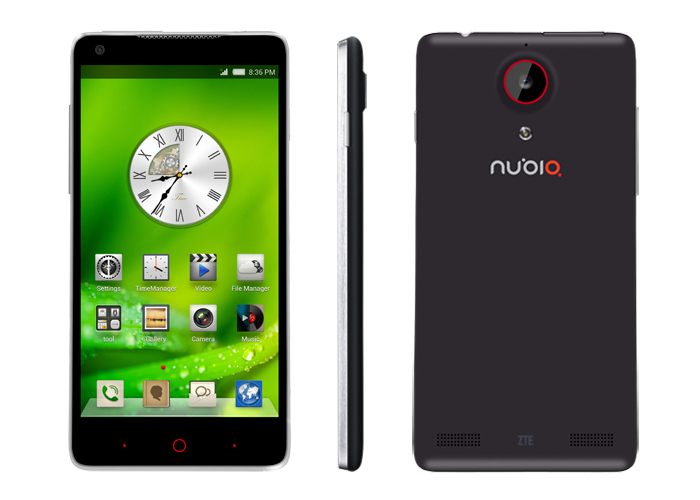 Chinese phone-maker ZTE (HKG:0763; SHE:000063) is hoping to crack the tough, telco-dominated US market with the launch of two unlocked smartphones, the ZTE Grand S and the ZTE Nubia 5 (pictured above). Both models will be available later this month.
This is ZTE's first attempt at selling under its own brand in America, having previously made phones that were branded by various US telcos such as AT&T and Sprint. Technically, ZTE has been doing business in the US for 15 years already, but these two new phones are vehicles for a major push of ZTE's own brand in the country.
ZTE will get an assist from the Houston Rockets basketball team, having signed a promotional deal with the NBA squad for the 2013-14 season. The branding will also be useful for ZTE in its home market, China, where NBA is popular – especially the Rockets, which is home to Taiwanese star Jeremy Lin, and where Yao Ming played for nearly a decade. It's not disclosed how much ZTE is paying the Rockets.
Rocket in your pocket
As part of the deal, both models will be dubbed Rocket Phones and feature the team's logo slapped on the rear. Here's ZTE CEO Lixin Cheng, holding the Grand S, pictured over the weekend with James Harden: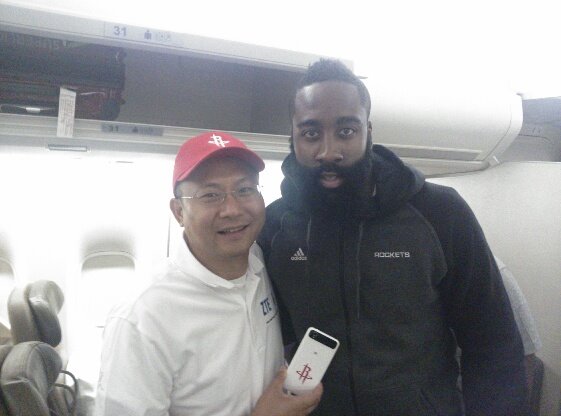 The Grand S will sell for $399 unlocked, while the Nubia 5 offers a slight performance boost for $449. See the full phone specs on AndroidandMe.
While the prices are good, the unlocked ZTEs will soon be overshadowed by the upcoming Nexus 5 phone, the carrier-unbound gadget that most Android geeks are keen to get their hands on.
(Editing by Paul Bischoff)