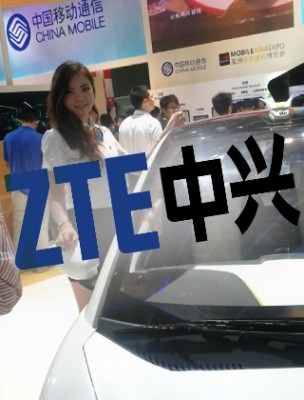 Chinese telecom and mobile firm ZTE announced yesterday that it has signed a five-year $20 billion financing agreement with China Development Bank. This is the third round of financing between the two companies, as similar agreements were previously made by the companies in 2005 and 2009.
ZTE, which has been in dire financial straits of late, says it will use the financing mostly to fund overseas projects. But the continued partnership with China Development Bank is not likely to assuage fears of US congressmen or Indian authorities (among others) that the company is too closely tied to the Chinese government. That's because the bank is not only state-owned, it is directly overseen by the State Council and is probably more integrated with the government than almost any other financial institution in China.
Of course, ZTE's ties with the China Development Bank aren't new, but this latest massive round of fundraising comes at a sensitive time, with governments from several countries considering investigations into ZTE and China's government orchestrating what appears to be a payback campaign attacking Cisco. Given ZTE's massive losses of late, it's possible the company didn't have much choice in the matter, but it seems inevitable that the company taking another $20 billion from what is essentially the Chinese government is going to lead people outside China to wonder about just how beholden to the government this makes ZTE. That kind of speculation can't possibly be good for ZTE's projects overseas.
[via Sina Tech]