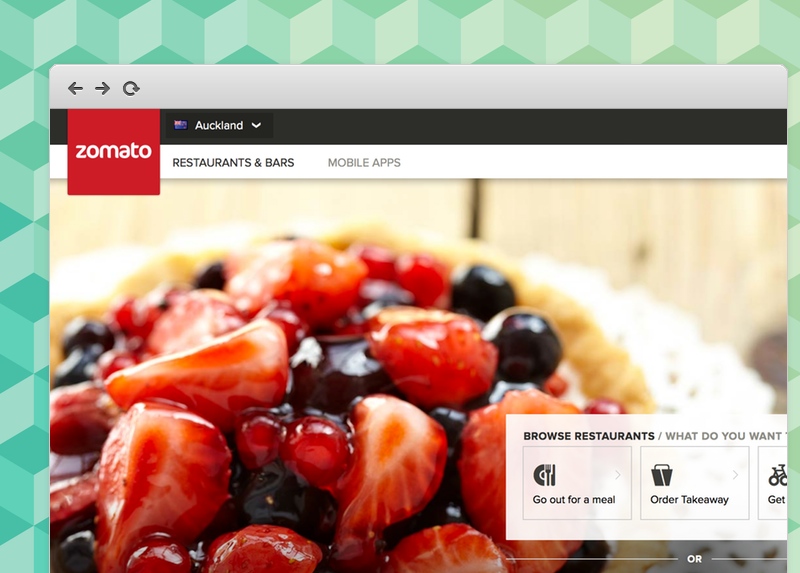 Restaurant finder site Zomato revealed today that it's made its first ever acquisition. The India-based startup has acquired New Zealand's MenuMania for an undisclosed sum. The news comes nearly one year after Zomato first rolled out its listings for New Zealand.
"Together, Zomato and MenuMania will be the largest resource of restaurant information in New Zealand," said Deepinder Goyal, Zomato's CEO and founder, in today's announcement. Arch-rival Yelp also operates in New Zealand.
Goyal added:
This acquisition is the first of more to come in our mission to be the dominant player in this space across the globe.
See: New food discovery site Abraresto will find tough competition in Indonesia
MenuMania – which was founded in 2006 – and all of its restaurant and venue listings will eventually migrate to Zomato.co.nz in order to maintain a single identity, said Zomato today. Zomato has listings for Auckland, Wellington, and Hamilton.
Zomato expanded rapidly in 2013, venturing into the UK, South Africa, Indonesia, Turkey, and Brazil. It now covers 230,000 restaurants in 41 cities across 12 countries. The startup got $37 million in funding led by Sequoia Capital last November to continue its globe-trotting.