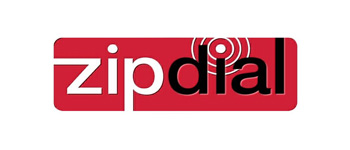 ZipDial is a unique company from Bangalore, India that monetizes from missed calls. In India (perhaps also similar to many developing nations), people use missed calls to notify the other party at zero cost. Say for example, if someone is home safely, she will notify her boyfriend by giving a missed call so no one gets charged by the telcos.
What ZipDial does is it provide brands with a toll-free number which allows them to leverage on the "missed call" culture. If a user missed calls a brand's number, it will send them the latest promotions at no cost. From the looks of it, Zipdial is the only service out there in India which monetizes from missed calls. More use cases can be found in the picture below.
ZipDial's unique business model has caught the attention of Singapore-based Jungle Ventures who invested in the Bangalore-based startup (Hat tip: NextBigWhat). Amit Anand, managing partner at Jungle Venture told us:
Valerie and her co-founder Amiya have taken a very simple concept and turned it into a very powerful customer engagement platform. Zipdial acts as a great bridge between traditional media like print and television and the mobile screen which has already proven to be the preferred mode for interaction for millions of consumers in these markets.
Prior to today's financing round, ZipDial has also received funding from other investors including Mumbai Angels (about $800,000) and 500Startups.
Co-founder Valerie Rozycki Wagoner said that Jungle Ventures, which is made up of experienced entrepreneurs, has been brought on to help ZipDial expand into Asia. Coupled with today's news of getting funded by Jungle Ventures, ZipDial also announced that it has expanded to Sri Lanka, marking its first overseas expansion. ZipDial has extended its relationship with Unilever India to Sri Lanka by spearheading a Sinhalese New Year campaign for Unilever's Laojee tea brand in the country.
ZipDial was founded three years ago by Valerie Rozycki Wagoner, Sanjay Swamy, and Amiya Pathak. To date, the startup has worked with over 400 clients including The Times of India, Oreo, P&G, Kingfisher, and Unilever, serving over 410 million consumer engagements. ZipDial claims that by adding ZipDial call-to-action into ads, it increases ad responses up to 50 times. ZipDial is a concept that our team here likes a lot. When asked what inspired Valerie and his team to start ZipDial, she told us:
We recognized two problems in the market. First, in such a diverse market, advertisers need more granular data on consumer preferences, and they cannot get this from internet (only 8 percent penetration), smartphones (only 4 percent penetration) or payment data (only 3 percent purchases on cards). Second, users get nothing personalized and advertising messages are predominantly cricket, Bollywood, and spam. ZipDial took the typical mobile VAS model, flipped it upside down, and made the user experience simple and free for 100 percent of consumers (based on "missed calls").
We have also included an interesting interview with Valerie by Young Turks below: