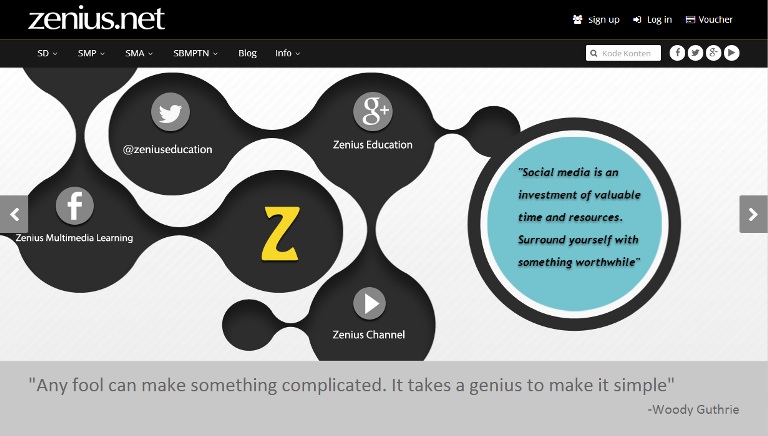 July is a busy month for education institutions and education-related business in Indonesia. The country's school year begins this month and it means there are a lot of things to prep for the year ahead. It also means there are ample business opportunities ready to be grabbed. One Indonesian startup in the growing online education sector is Zenius.
Zenius is a web-based learning platform launched by Sabda P.S. and Medy Suharta in 2007. Initially run as an offline business in 2004, Zenius aims to promote critical thinking and scientific knowledge as an affordable way to improve the quality of education in Indonesia. As an elearning site, Zenius provides educational videos and exercises for elementary to senior high school students. Besides all the online content, Zenius also has an offline learning center called Zenius-X, which sells educational CDs, DVDs, and other products.
Since we first looked at Zenius in 2013, the business has grown to reach 157,000 registered users – up from 90,000 last September. Here are some updates from Zenius:
7,000 premium members access its content online
33,000 educational videos watched 30 million times
1,500 exercise worksheets got 2.7 million downloads
20 stores spread across numerous cities in Indonesia
IDR 5.8 billion (US$499,483) in revenue from July 2013 to this June
In addition to Zenius-X, recently the firm also launched Zenius Centre, a multimedia offline learning place to help students learn subjects using technology.
On a mission
Zenius grew out of its founders' passion for sharing knowledge with other people. According to Wisnu, who's the CEO, by knowing the problems and setting up a mission to solve them, a startup can know what competences they need to have to achieve their goals. For Zenius, that goal is to "give Indonesian students a great learning experience so that they can feel that learning is fun, that being smart is cool," Wisnu explains.
See: Crowdsourced homework helper Brainly brings the answers to Asia
Wisnu tells Tech in Asia that one of the biggest problems in Indonesia is education. He says that while there are approximately 60 million school-age children in Indonesia, the country lacks good quality teachers and the use of traditional teaching is way too slow to meet the nation's demands for a tech-savvy workforce.
That's part of the mission of Zenius, explain the co-founders. Wisnu says that while the startup's revenue is a great achievement for an educational startup, he believes that revenue is not everything. "Revenue is only a condition to achieve our mission, not vice versa," he explains.
From offline to online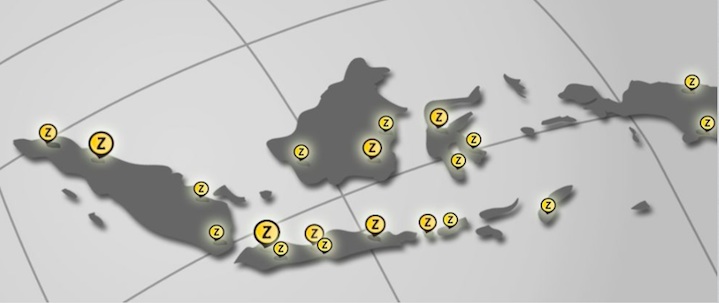 The team has gone through a lot of challenges since it started with a brick-and-mortar store in 2004. "That year, we were not yet online," Wisnu recalls. "At that time, the internet infrastructure in Indonesia was still very bad. We finally decided to sell CDs and DVDs, and one of our biggest challenges was piracy. Therefore, in the first years, we had trouble penetrating the market and developing the business."
Now that a lot more Indonesians are getting online, the team of 80 plans to focus more on its online business. Zenius already earns more revenue from its online business.
The startup is up against a number of online learning platforms in Indonesia, such as Sibejoo. Zenius doesn't have any investors at the moment and is open to potential partners.