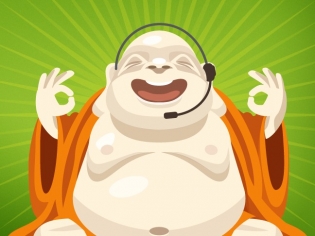 A few months back we spoke to the folks at Zendesk about their plans to expand their cloud-based customer service software around the Asia region. And with a fresh $60 million in pocket from Redpoint Ventures, the company is indeed making some good progress.
The company recently announced the launch of Zendesk Voice in Hong Kong and Japan, which lets their clients have a national telephone number that customers can call to get support. This service is powered by Twilio, a cloud communications platform [1].
Meanwhile, a Zendesk representative tells us that it is making solid progress in India in particular this year. Back in January it had 80 Indian customers, but since bringing on a certain Indian customer advocate they have more than doubled that customer base to 168. Most recently Zendesk has been adding about one new customer every day [2].
One notable user of Zendesk in India is the e-commerce giant Homeshop18, which boasts more than 4.5 million end users. That company was searching for a way to lessen the load of call volumes to its call center, and in the end chose Zendesk as one means of doing this.
I'm told that the results have been favorable, with 500 calls daily being diverted to Zendesk, with an average daily cost savings of 1,500 rupees, or about $28.
It will be interesting to see if Zendesk can continue to make progress in big Asia markets. Thus far things look promising, and it will be interesting to see where it branches out to next.