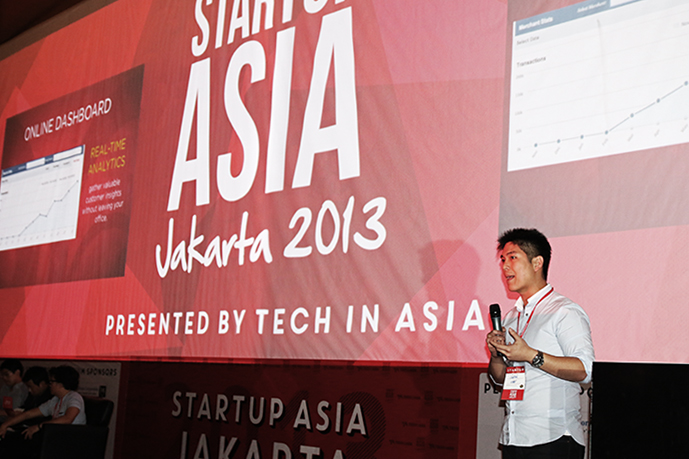 Philippine startup Zap is a shopping loyalty program with a rewards system.
This afternoon, the team pitched at our Startup Arena, hoping to catch the eye of our panel of judges. Zap lets consumers use a smart sticker-based rewards system by just tapping it into the partner stores' Zap terminals. In turn, the merchants are able to track their customer data like the demographics and number of return customers.
Zap sales director Justin Lim says that with his experience in the food and beverage industry, he understands that consumers wanted to lessen down costs and merchants to increase sales. With this, Zap launched targeted promotions for merchants through the data they gathered.
Why smart stickers instead of an app? Lim says that the Philippines and the rest of Southeast Asia still has a low smartphone adoption rate. This is also a factor that differs them from other local competitors. He adds
We are targeting the spending population of not only the Philippines but the rest of Southeast Asia.
The data they are seeing is very encouraging. The startup has grown its user-base to around 10,000 with one transaction done every six minutes. It also gained around 180 merchants since it launched in March. Around 20 to 30 stores are being added per month. He also highlights how the solution becomes a win-win strategy for both consumers and merchants. He says:
When merchants understand who their customer base is, and what demographic segment they fall into, merchants can create targeted promotions to people in similar demographic segments, leading to a higher offer uptake, which then leads to more new customers.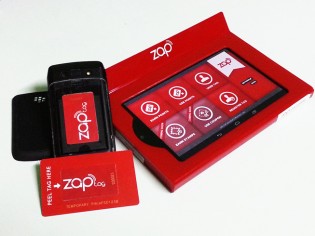 Consumers in the Philippines can get their ZapTags through its partner stores or order through Zap's website for Php 100 ($2.30).
One of the judges, Saemin Ahn of Rakuten Ventures adviced Zap to be prepared for the smartphone shift. Dustin Cheng says that they will be
ready with the app by February 2014 and will still keep the smart sticker for feature phone users.
---
This is a part of our coverage of Startup Asia Jakarta 2013, our event running on November 21 and 22. For the rest of our Startup Arena pitches, see here. You can follow along on Twitter at @TechinAsia, and on our Facebook page.
(Editing by Steven Millward)