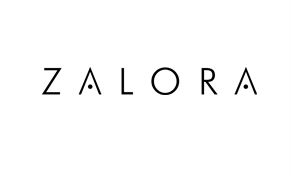 Zalora, a clone of Zappos by Rocket Internet has gone live in Indonesia, as well as in Malaysia, Singapore, Thailand, the Philippines, Vietnam and Taiwan. Like Zappos, Zalora wants to be the place to shop for shoes and fashion online.
I specifically looked at Zalora Indonesia, which is acquiring fashion brands and merchants quickly. At the same time it is building its name with Google and Facebook ads and so far has been pretty successful in doing so. It has several brands on its list already, ranging from (X)S.M.L to Nike. It also has more than 55,000 likes already on its Facebook page.
Razi Thalib, the VP of online marketing and product, explained a little more about Zalora Indonesia when we asked whether or not it's a Zappos clone.
We don't have any thoughts on [that]. Our only objective is to become Indonesia's best online fashion mega-store. Our goal to bring style and fashion to everyone. Branded products form a big part of our goal but is not our only focus. It is a difficult challenge (regarding payment system) and to be honest we're not sure we can solve them [that]. We do hope that by attempting to solve the challenges for e-commerce locally (e.g. mass awareness, payments, logistics et al) Zalora will help pave the way for a positive shift in Indonesia towards mass online shopping adoption.
With Go-jek Indonesia as its logistic partner and Nadiem Makarim (co-founder of Go-jek) sitting as CEO of Zalora Indonesia, we can be sure Zalora Indonesia will not be having problems regarding its promise to give free shipping and returns if you are unsatisfied with the products you bought.
E-commerce in Indonesia is a land of competition but the potential is huge only time can tell who the winners of the battle will be.
Startup Asia Jakarta will hold a panel regarding e-commerce in Indonesia. Please join us.