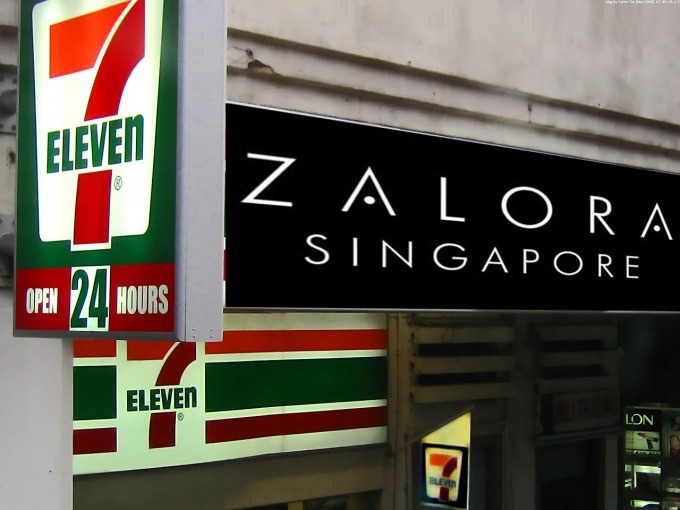 Things have been evolving quite a bit for Zalora since it entered Singapore. Last year, there was some controversy over customer service, but this year the fashion e-store hit over one million monthly visitors in March and last week it delivered to its one millionth customer.
Now, Zalora is continuing to step up its game in Singapore by offering customers a cash-on-collection option at local 7-Eleven stores across Singapore. That means it's even easier to pay for your e-commerce clothing purchases starting from today. This is all part of Zalora's play to make customer service as good as they can get it. It's in stark contrast to last year's mishaps.
Singaporeans can select the 7-Eleven payment option on the Zalora checkout page, which will allow them to check their preferred store to pay at. Zalora will then SMS the customer to notify them when their package has arrived at the designated 7-Eleven. Then they would go to the 7-Eleven, cash in hand. After paying in cash at the 7-Eleven of their choosing, they'll be able to get the package.
According to Amanda Eng, marketing director for Zalora Singapore:
This is an exciting step for us as it can help those still apprehensive about online shopping get over that initial barrier. We hope that this collaboration can help us grow the market by increasing consumer confidence in e-commerce efficiencies.
Currently, the 7-Eleven cash-on-collection plan is only running in 19 stores in Singapore, but the Rocket Internet-backed company is hoping to expand that to all the 570 stores across the island.
Paying for items that you buy online at a mini-mart is certainly not a new thing in Asia. We've seen examples of using convenience stores to pay for online goods in China, Thailand, and 7-Eleven-loving Taiwan.