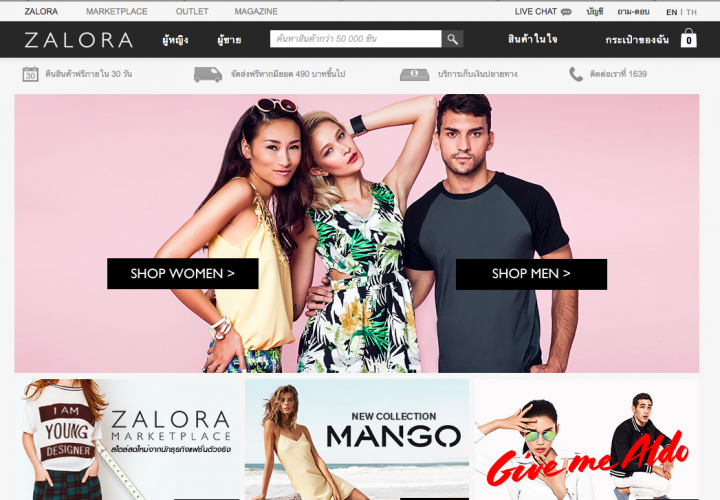 Thailand's ecommerce industry is worth about US$3 billion right now. It's definitely a big pie that many companies are interested in. Rocket Internet's Zalora is one of them.
Fashion estore Zalora recently celebrated its two-year anniversary in Thailand (it also operates in Malaysia, Singapore, Brunei, Hong Kong, the Philippines, Vietnam, Indonesia, Australia, and New Zealand). With this milestone, the company also announced that it has two million visitors each month in Thailand.
Zalora wants to become the number one online fashion destination and a major pillar in the fashion industry in Thailand. Jose Ojeda, Zalora Thailand's country manager (pictured below), explains to Tech in Asia how the company intends to reach that goal.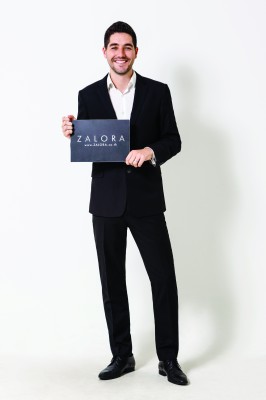 Focus on mobile commerce
In the past, Zalora has been focusing on reaching out to more consumers through Facebook and search engines (using search engine marketing, or SEM). However, the company claims that over 45 percent of its sales come from mobile devices through the app and the mobile site, so for this year Zalora will focus a lot more on mobile, starting by improving its iOS and Android apps. Ojeda adds:
With huge mobile penetration in Thailand, it makes sense that as leaders in fashion ecommerce, we have the best mobile offering possible.
In addition to the apps, Zalora also partners with popular messaging app Line, which is very big in Thailand with 24 million users from a global total of about 400 million registered users. As with Rocket Internet's sister site Lazada, the fashion ecommerce site offers special discounts through Line's mobile commerce shopping service, which is called Line Hot Deals.
Ojeda explains that working with Line creates a significant boost in traffic to the estore.
We started to work with them on Hot Deals. We're actually one of the first partners. Right now, Zalora is considering more options that just the [Line-based] flash sales. We want to continue working together with Line as a partner.
Zalora also works with the second largest telco in Thailand, Dtac, by providing the telco's customers with some special discounts.
See: Tech in Asia Bangkok Meetup: ecommerce is sexy, even during a coup
Take the online store offline
At the beginning of this year, Zalora started offering convenience store pick-ups as an option for their customers at over 7,200 branches of 7–11 in Thailand. However, Ojeda admits the store pick-up is not working quite as expected. That's because over 70 percent of eshoppers in the country prefer to pay by cash on delivery (COD), but the convenience store pick-up service doesn't allow for COD. So Ojeda's new goal is to work towards combining convenience stores with COD by allowing customers to pay for their packages at 7–11 stores. This should be available in the next one or two months.
The Zalora Thailand boss notes that the internet penetration rate in Thailand is growing at a relatively slow speed right now. That's why in addition to the the convenience store option, Zalora will venture from online to offline by setting up pop-up stores across the country. These stores will be a showroom for people to try out outfits. Customers will still have to order online.
Provide more options for customers
Zalora isn't just a clothing store anymore – it also has its own fashion label. Started in Singapore, Zalora's own label, called Ezra is now available in Thailand too. According to Ojeda, the firm's own brand clothing accounts for 25 percent of its business in the country. The company sees the same trend in other markets, he says.
Zalora launched its marketplace for third-party merchants in Thailand a month ago, which allows vendors to create their own branded storefront within the Zalora site. Sellers will also benefit from Zalora's online marketing and advertising.
In order to maintain quality, Ojeda explains that this is a curated marketplace. That means a team filters and selects the merchants before they can join. The company needs to make sure it sees the products and vendors before they're added. This new business model allows Zalora to take about 25 percent in sales commission on the marketplace. It currently works with 70 vendors in Thailand and expects to have about 400 curated brands by the end of the year.
Create first-time buyers
Zalora believes that ecommerce in Thailand still has a lot more room for growth. According to Ojeda, online commerce only accounts for one percent of the entire shopping industry in the nation. It's still an exciting space. So the main challenge is to convert people into online shoppers. Ojeda concludes:
The market is not mature at all. Our focus is to grow the market and create first-time buyers. Each individual online store has a different approach which is a positive sign for the industry. The focus is to grow the market. Every player are helping this industry together.
With these six strategies – selling via Line, 7-11 pick-ups, pop-up stores, the Ezra label, the new marketplace, and reaching out to first-time eshoppers – Zalora hopes to fend off its many rivals in the fashion ecommerce space.