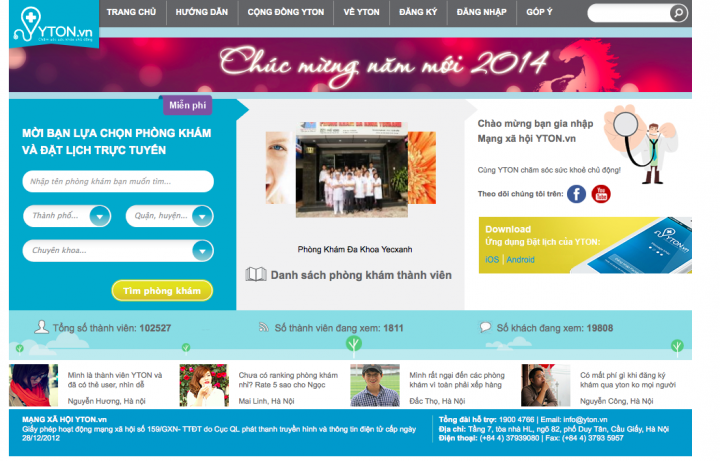 The healthcare system in France is awesome. French citizens get a card with a chip that tracks their entire medical history, and incorporates their credit card, their health insurance, and their favorite doctors and hospitals all in one place. For folks in Southeast Asia, this is totally futuristic. In Vietnam, it's decades away. That's why finding medical startups in Vietnam is exciting. Last year, we wrote about Wish.vn, a startup that wanted to build a healthcare social network. Unfortunately, that startup is now in the deadpool. But Yton.vn is still going strong.
Yton.vn, instead of setting out to be a business-to-consumer platform like Wish.vn, is business-to-business. It's an appointment booking platform for patients and doctors. Since launch last year, Yton.vn has accumulated over 100,000 registered users and is currently working with 103 clinics, hospitals, and personal doctors, mainly in Hanoi, Vietnam's capital. The system allows patients to log on and book an appointment with their favorite doctors. This is especially convenient for Vietnamese patients and is a new frontier for a system that is entrenched in bureaucracy and scheduling problems. Going to the hospital or clinic in Vietnam often leads to long lines and often unnecessary waiting. Yton.vn streamlines this process.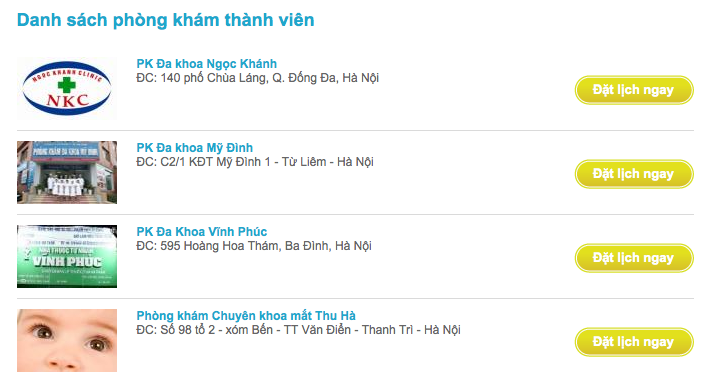 The problem with this model is that Yton.vn staff have to go from clinic to clinic and convince the doctor or staff of each clinic to join the platform. That's also an opportunity, since Yton.vn is the one educating the market about getting the appointments system online.
Yton.vn is looking to evolve into a social media network, which might hint at a similar angle as Wish.vn. The difference is that Wish.vn didn't start with a base in doctor appointments. Thus, Yton.vn is looking to take its current data and user-base and make it social by allowing users to rate clinics, share about their experiences, and talk to other people interested in health. The Yton.vn team says that this social media element will still remain auxillary to its core scheduling platform.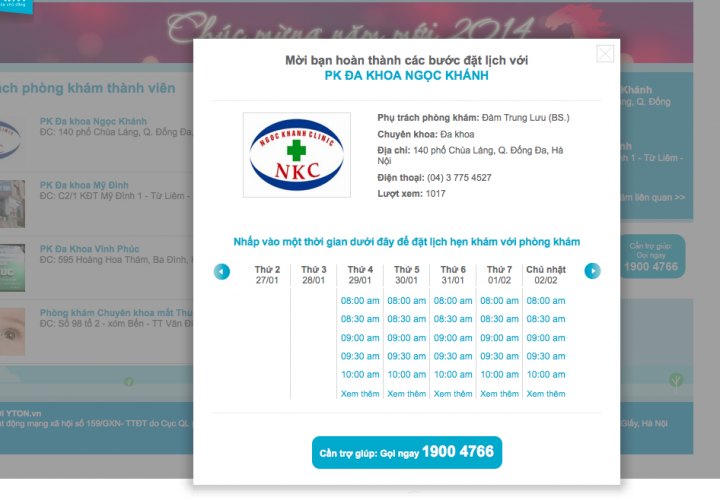 Sources near Yton.vn have stated that the unnamed financial backers of the startup are a medical company, and they may also be opening up a healthcare startup accelerator in the near future.
See: Migraine Buddy: migraine tracking app acts like a doctor, connects you to one too
(Edited by Steven Millward)