YouTube has just launched a devoted Asia Pop channel that will showcase the hottest pop music across the region – and give fans a chance to scream deliriously at their idols via Google+ Hangouts.
The new Asia Pop channel has only four videos so far, but that will soon expand once it adds livestreams of special events. The first Hangout will kick off on March 8th with Korean pop star SHINee.
Also useful are the playlists within the new Asia Pop area – there are five so far – that give you a rundown of the most popular music of the past week.
Google tells us that the new channel will focus on Korean, Japanese, and Chinese pop music. Hopefully that might also expand to cover other nations with vibrant pop music scenes that have cross-border appeal – and perhaps some alternative music too. But that's just our wishful thinking.
There are seven Hangouts planned for early March. This is the line-up so far: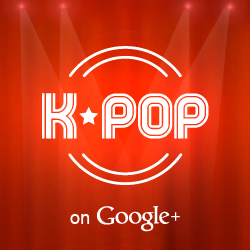 March 8 – Shinee (K-Pop)
March 9 – Wang Lee Hom (C-Pop)
March 10 – Super Junior (K-Pop)
March 11 – Kyary Pamyu Pamyu (J-Pop)
March 12 – Flumpool (J-Pop)
March 13 – 2PM (K-Pop)
March 14 – Mayday (C-Pop)
Only five lucky fans, Google explains, will be allowed into each Hangout, so you better start thinking of a good question if you want to get in.
As you'll likely know already, PSY's Gangnam Style is the most-viewed YouTube video of all time, so it seems like a fitting time for the region's pop music to get more attention from YouTube itself.
Just last week, YouTube announced the opening of Asia's first YouTube Space in Tokyo to give content creators a professional space to craft their videos.