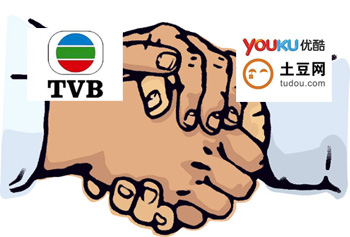 China's top video-streaming company Youku Tudou (NYSE: YOKU) has signed an exclusive two-year deal with Hong Kong channel TVB. If you're Chinese, you've most likely watched at least one or two popular dramas from TVB. The deal allows Youku Tudou and its two sites to serve over 2,500 hours worth of TVB's new and classic Chinese dramas.
The agreement also notes that TVB and Youku Tudou will explore partnerships to co-produce original content. The statement also revealed that Youku Tudou has a whopping combined audience of over 100 million daily video views from mobile devices.
Youku Tudou President Dele Liu commented this evening:
This strategic and cooperative partnership combines the strength of Youku Tudou's internet platform and apps with TVB's wonderful repertoire of shows. It's an invaluable combination that will help Youku Tudou achieve its goal of being the go-to source for high-quality internet television in China.
The Youku and Tudou sites are in a spending war with rivals like Sohu Video, Baidu's iQiyi, and Tencent Video, to secure the rights to popular TV series and major movies.
If anything, this deal strengthens Youku Tudou's dominance in the internet TV segment in China. Before Youku and Tudou merged, both video stream sites have had working relationships with TVB – though they were previously rivals before last year's merger. But with combined efforts, resource, and audience, tying up exclusive deals should be easier for the company.