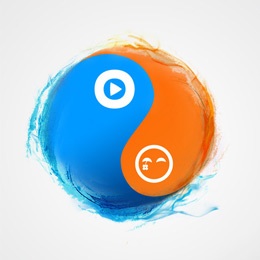 Unless you have been living in the jungle, by now you should know that Youku (NYSE:YOKU) and Tudou have already merged as…eh…Youku Tudou (it's not the most creative name ever). And that merger should give the sites more impact as an advertising platform because the traffic numbers are bigger and the effort to monetize is also more concerted. There isn't a need to fight for ad dollars between Tudou or Youku now because all the clients will go under one roof.
Plus, according to a release sent to us (citing iResearch data), there is little overlap between Youku and Tudou with only 14 percent daily overlap and 18 percent weekly overlap in users. As a combined entity, Youku Tudou could reach as many as 310 million unique viewers each week and generate 1.6 billion hours of video each month.
While ads usually just mean banner ads in Western or Youtube terms, ads could well mean an awesome/entertaining video on Tudou or Youku. Unknowingly, I recently caught one video which talks about how a handsome dude was rejecting girls in the office for lunches just because he hates girls with lots of make up. Only one girl stood out because she looked the most natural. I wouldn't have guessed that it was even an ad until the ending. But I didn't mind as that video was seriously quite entertaining.