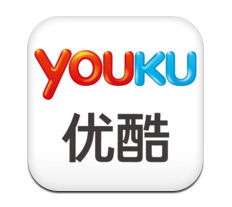 China's biggest internet video company, Youku (NYSE:YOKU), released its quarter two financial report this evening, and the results are somewhat mixed. Although the company is still posting a net loss ($9.9 million), net revenues ($61 million) are up 96 percent compared to Q2 2011.
However, a number of expenses have also jumped significantly compared to Q2 2011. Operating expenses have nearly doubled, sales expenses have increased, product development expenses have more than doubled, and general and administrative expenses have tripled. Youku stressed in a separate communication with media that the Q2 numbers look better when compared to Q1 2012, though: "Sales costs increased by only 6 percent quarter-on-quarter in Q2, while operating expenses increased by 11 percent and revenues grew by 43 percent." Youku says it expects this trend to continue into Q3 as its merger with Tudou goes into effect and content prices drop.
Youku's announcement also reports that the merger is going forward smoothly, with the next step being annual general meetings for each company on August 20. In a communication with media, Youku representatives wrote:
We have completed integration planning efforts with Tudou and have agreed on the new organizational structure, and on the roles and responsibilities of core executives in the new company. The new organizational structure will be implemented immediately after closing, and we are on track for the integrated management team to be fully effective in Q4 2012.
In the conference call following the announcement, Youku executives also addressed the recent SARFT announcement that some have suggested (OK, I have suggested) could have a big impact on Youku's business. The company is apparently not worried, though, saying the regulation will "not have a material impact" on Youku's traffic.
Full disclosure: I used to work for Youku. I don't now, and I don't have any stock or any other interests in the company.