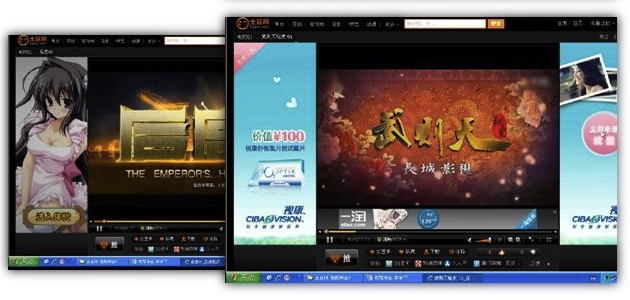 After Tudou.com (NASDAQ:TUDO) went public with allegations of TV show piracy on rival Youku.com (NYSE:YOKU) late last night, Youku has now responded – and says that Tudou itself has pirated over 60 of its own licensed TV dramas and serials.
It has also become clear that China's two biggest video-streaming sites had been talking about this behind closed doors for a week. But it's now all out in the open, apparently making it more likely that a two-way legal battle will ensue, rather than any further negotiations.
Talking to PO over the phone, a Youku representative at its Beijing headquarters told us:
Tudou has been pirating our content since last year. They've violated the copyright on more than 60 dramas that have received over 100 million hits on Youku, and includes some 'Youku Originals' productions. They were set as 'recommended' by Tudou too.

We will file a lawsuit against them – probably next week.
The defiant press release adds:
Youku has continually called for an end to mudslinging PR battles that generate traffic by harming competitors […] Since Tudou has repeatedly failed to remove the mountain of stolen intellectual property posted on their site while attempting to smear Youku in the press, Youku now has no choice but to pursue legal action.
---
Claims and Counter-Claims
---
Tudou's original claim relates to a TV chat show that it licensed from a Taiwanese broadcaster, Cti TV. Youku's counterclaims this morning pertain to dramas it had licensed from other broadcasters, such as The Emperor's Harem and Wu Zetian: The Untold Story (pictured above), as well as some self-produced Youku content such as web serials.
But for the time being, neither company has properly addressed the issue of having unlicensed copyrighted material on each other's sites.
I get the feeling there'll be a response by one side – or both sides – in this controversy even today.