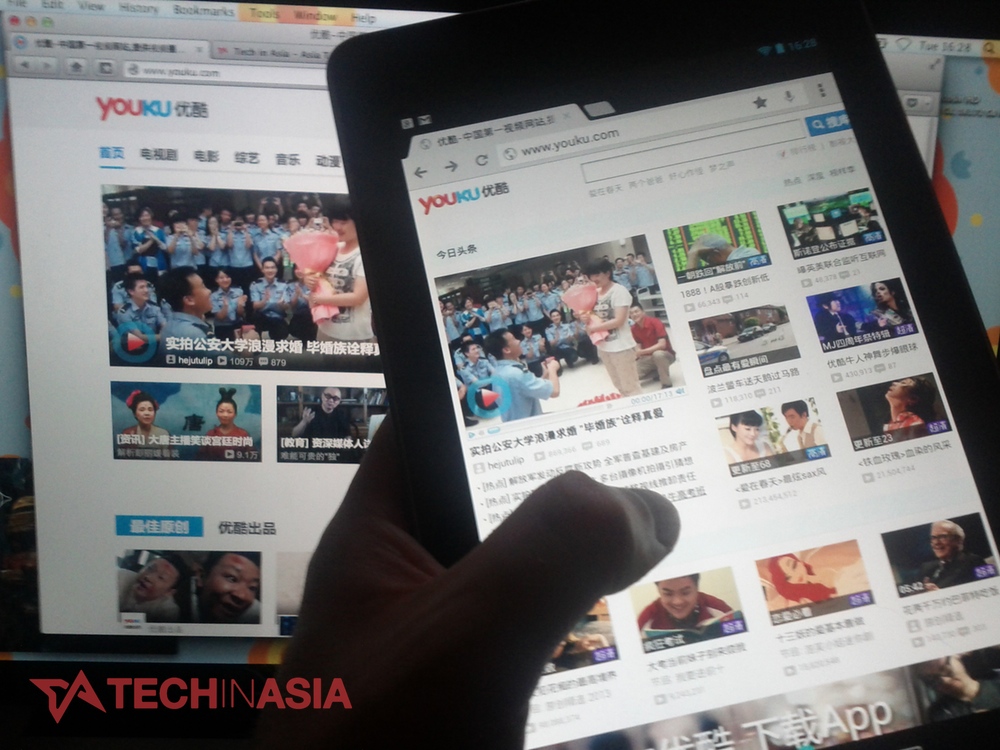 It's mobile, mobile, mobile with China's video sites these days as they chase China's middle-income web users onto tablets and smartphones. Today Youku (NYSE:YOKU) has revealed some of its usually private iResearch data to show that its site, thought to be the largest in China, had 14 million daily unique mobile visitors in June. The company claims that's more mobile viewership than two of its main rivals combined – iQiyi's 7.9 million, and PPS's six million.
Both iQiyi and PPS are run by Baidu, China's top search engine, so Youku seems to be cocking a snook at its giant rival.
180 million hours of mobile vids in one month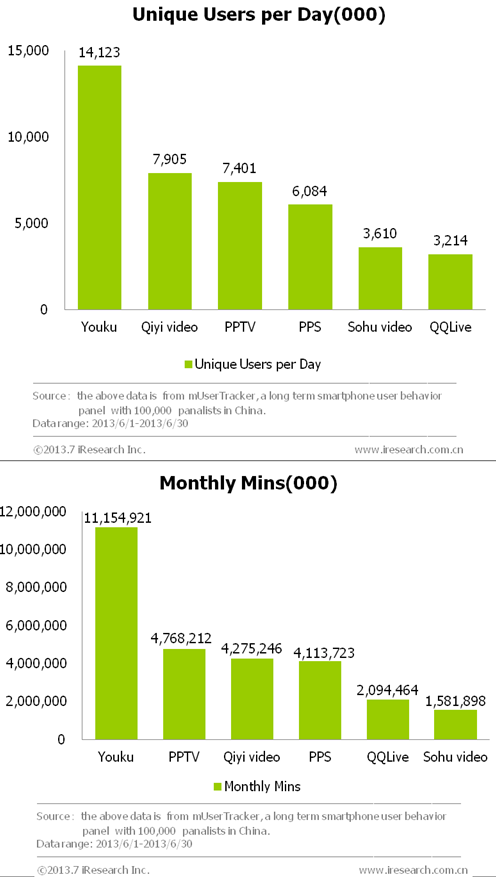 Youku says 180 million hours of videos were watched on mobile devices in June, both in the browser and in Youku's cross-browser apps. Those Youku apps were fired up a total of 1.3 billion times last month.
Youku also pointed out that it is seeing 200 million daily mobile views in July, up from the 150 million figure it told us in May, and representing 100 percent growth in that statistic since January 2013.
China has an estimated 261 million active smartphones and tablets right now, so video-streaming sites, with their mix of user-generated and licensed TV series and movie content, are keen not to be left behind by increasingly mobile viewers.
(Editing by C. Custer)