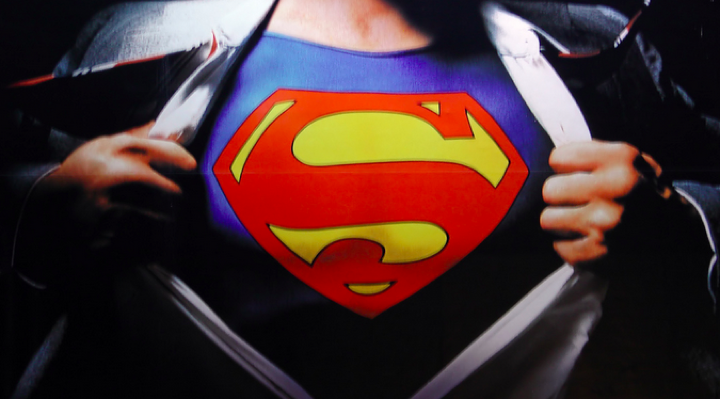 Distrust towards government programs runs high among Asian startups. Whether for incompetence, corruption, or mere disinterest, local governments, with the exception of Singapore, rarely answer the call for supporting startups in a meaningful way.
The Japanese government's treatment towards startups falls in line with these stereotypes. Partly due to a period of political instability that saw the nation's Prime Minister change seven times in seven years, the pro-business policies one might expect from a wealthy and tech-savvy nation have lagged. Under Shinzo Abe, the current Prime Minister and an outspoken advocate for tech companies in Japan, the government has still struggled to keep up with the expectations of the tech community. Even close allies like Rakuten (TYO:4755), the country's leading ecommerce conglomerate, have sued the government in an attempt to ease outdated regulations.
Then there's Yoshiaki Ishii. Ever since getting his start at the government's Small and Middle Enterprise Agency back in 1992, Ishii has shaped his career almost exclusively around supporting young companies of every ilk. Now, he is the director of the New Business Policy Office in the Ministry of Economy, Trade, and Industry (METI) and responsible for determining how to execute the government's newly adopted mission of supporting local startups.
Ishii might not be a household name, but his impact on Japan's startups has been pronounced. Besides personally selecting venture capital funds to invest government resources in, he was also the project leader for the ambitious revision of Japan's Company Law back in 2006. Ishii pushed for – and succeeded in – making registration of godo gaisha (essentially a LLC) and yūgen sekinin jigyō kumiai (the same structure as a LLP) possible. The change simplified the bureaucratic process of company registration and cheapened it considerably. Neither require more than two yen (US$0.02) of capital whereas the cheapest option previously had required three million yen (about US$30,000) of capital.
Filing for an incorporated company was even worse. At that time, entrepreneurs needed 10 million yen (approximately US$100,000) in capital in order to register. Now, a single yen (roughly $US0.01) will suffice.
The impact of the legal reform was immediate. The following year business registrations jumped from 80,000 to 101,000. In the years since, annual registrations have averaged 91,000.
Leaving the old days behind
In his new role, Ishii is pushing for further legal reforms to spur on startups. One of his goals is to increase the number of angel investors in Japan, by making invested money deductible from income tax by up to 40 percent. Another project is to strengthen ties between the government and startups, by eliminating the barriers that prevent the government from entering into procurement contracts with startups. This approach has the twin benefits of creating a larger pool of money to fund startups, along with a larger customer base.
If successful, Ishii will solve a major issue facing startups now. "They do not have patient investment money right now," he says. Investors do not want to part with their carefully earned and collected cash unless they feel confident that they can get a positive return. The tax breaks reduce their real expenditure. The potential for government contracts means startups have more revenue opportunities to grow and develop. Overall, these reforms should help investors find some patience while reducing their risk exposure.
Ishii acknowledges that the Japanese government's bureaucratic ways prevent the administration from making decisions and actions as quickly as its counterparts in Singapore. Before he can strike forward with a new policy, Ishii will have to get buy-in from his superiors at METI, as well as the leaders of the Ministry of Internal Affairs and Communications, the Ministry of Education, Culture, Sports, Science and Technology, the Prime Minister's Cabinet Secretariat, and, of course, Prime Minister Abe himself.
The circuitous law-making process is a quiet reminder that Ishii's influence is still limited by political realities. For instance, he has not yet executed the plan for helping angel investors due to the larger push for lowering the nation's corporate tax rate.
Turning a vision into reality
Investors are a major preoccupation for Ishii. When asked what he wants to accomplish that no one else has achieved yet, Ishii spoke of targeting investors. Ishii feels that part of the startup boom in America can be traced to the country's long tradition of venture capital investment. He hopes to create policies that will allow a similar culture to take root in Japan. "I want to create a system that is stable and can ensure continuous impact," he says.
Ishii's abstracted analysis should not be taken as mere bureaucratic pontificating. He regularly advises and assists two new organizations critical to his fulfilling his mission. Ishii does not directly control them, but he did facilitate the creation of both and continues to work closely with their teams.
The Innovation Network Corporation of Japan (INCJ) is a public-private investment fund established in 2009. It is designed to operate for 15 years and is worth a staggering US$3 billion. Its remit is not limited to technology firms but it has given cash to Sansan, Gen Isayama's technology focused WiL fund, and Coiney within the past 12 months. As INCJ finds start ups, the Japan Innovation Network (JIN) works to build the rest of the ecosystem. JIN functions very similarly to Tohmatsu Venture Support, in that it assists large companies trying to jump start internal innovation projects and also introduces those companies to the startups that operate in the field of interest.
With the backing of the Abe administration, Ishii is at in an exciting phase of his career. Abe has not been shy about expresing his belief that a stronger startup ecosystem is vital for Japan's future. When his administration released an updated growth strategy report this past June, it made a clear show of support for Japanese startups. The report states that the government wants to keep the business startup rate higher than the business closure rate. This goal shouldn't attract controversy in any country, but Abe added a twist. Although Japan's business creation rate currently exceeds the business closure rate by five percent, he wants to raise that to 10 percent so it would be in line with American and British rates.
In Ishii's opinion, that rate is reachable. He noted that the money required to generally get a company off the ground has decreased in recent years. "It is now possible to do a lean startup. If you were starting an IT company in the 1990s, you needed to invest a lot in facilities. Now, you just need a cloud server and you can get that with just a little bit of money," he says.
See: Singapore government reveals latest measures to turn country into innovator's haven
More than a bureaucrat
Ishii appears to be a man with many weapons at his disposal. 20 years of experience and connections as a public servant, a giant fund, and closely aligned consulting arm. Even so, entrepreneurs young and old will continue to doubt the government's ability to support startups.
But Ishii can't obsess over cynicism. He knows to minimize distractions and move forward, and understands the political realities that stack the odds against him. Bureaucracy and entrepreneurialism seldom go hand in hand. Bureaucracy is about procedure, entrepreneurialism is about results. Bureaucracy is about stability, entrepreneurialism is about trial-and-error. But even within the confines of the Japanese government, Ishii has mastered the art of pushing and prodding to doggedly pursue his goals. An entrepreneur in a civil servant's clothing is an entrepreneur no less.
(Top image by Flickr user Gareth Simpson)
9月3日と4日にスタートアップアジア@東京を開催します!割引コード < TECHINASIA >を使ってみて下さい!
Startup Asia Tokyo 2014 is on Sep 3 and 4. Unlock secret level using code < TECHINASIA >