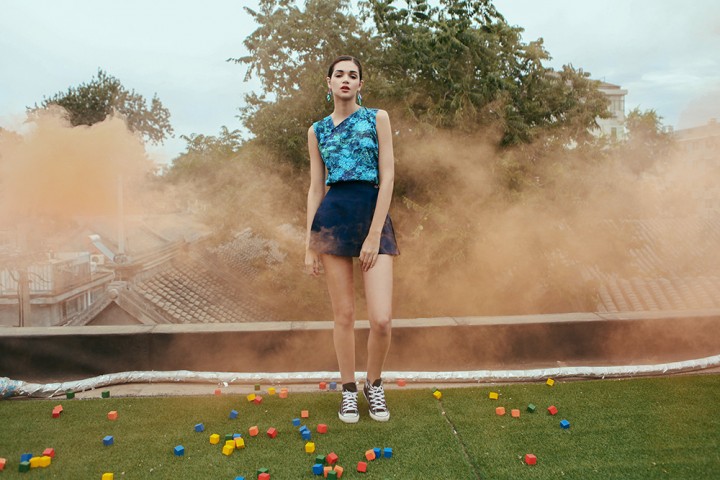 Companies like Fab and Fancy carry the torch for US-based startups that turn a designer's eye towards traditional ecommerce, but what's out there in China for customers looking for that one-of-a-kind touch? Maybe nothing of that stature just yet, but Beijing's Yetang, which announced today it raised a seed round of under US$1 million from China's IDG Capital Partners, could reach equally great heights in the future.
Yetang's premise will sound familiar to anyone who prefers Etsy to Amazon. The company aggregates well-designed apparel, accessories, and knick-knacks from small businesses and designers, and centralizes them all onto a single website. It's hard to describe in writing where the product line lies aesthetically, but these screenshots give a good enough idea.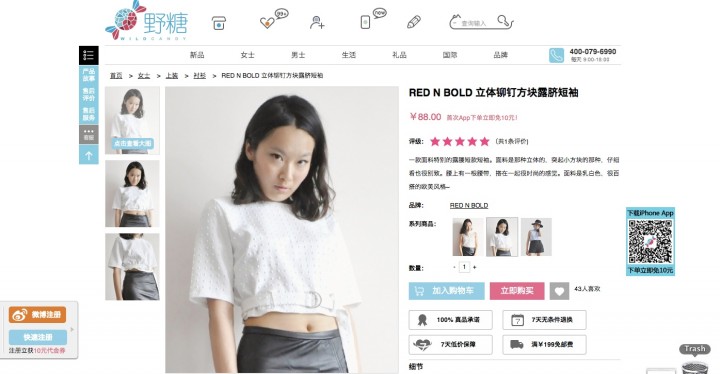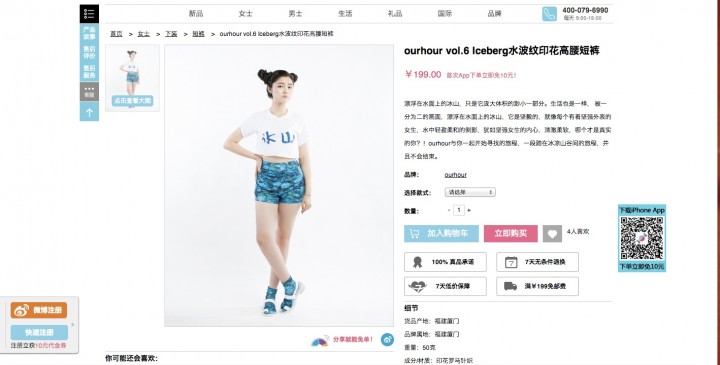 Indie-chic, artsy-cutesy, post-name brand – that's the Yetang pitch.
The Yetang team personally curates all of its products, and has working relationships with more than 500 designers around the world. Following its launch last October, it's accumulated 250,000 registered users and lists over 15,000 goods on its site. The team sold 9,000 items during the month of June alone.  According to founders Zhang Yan and Natasia Guo, the company picked up its current traction almost exclusively through social media marketing and word of mouth endorsements.
When it comes to design-minded ecommerce in China, the two names that out to ought come to mind are Meilishuo and Mogujie. Those companies, however, originated as Pinterest-esque pinboards that linked to Taobao or other ecommerce marketplaces, and only recently opened up virtual storefront space for partner vendors. As a result, their overall browsing experience still retains a big-tent, grab-bag feel. Yetang, on the other hand, aims to become a brand in and of itself.
"Meilishuo and Mogujie are both fairly broad in their positioning in young female fashion-and-lifestyle. Our positioning is indie, creative, differentiated – these are adjectives that our users use to describe Yetang when we asked them why they would recommend us to a friend," says cofounder Zhang Yan. 
That position – "indie, creative, and differentiated" – is one that's relatively new for China. Whereas ten years ago global retailers like The Gap or Abercrombie & Fitch could woo wealthy shoppers by banking on their brand name, younger consumers from the so-called post-90s generation increasingly seek to express their individuality through clothing.
"Good design" in China isn't just about design
Ironically, Yetang's founders will likely compete most directly with a startup they themselves created. Zhang and cofounder Natasia Guo first joined hands when they launched Nuandao, a like-minded ecommerce site that curated and sold designer apparel and tchotchkes. Originally born out of Guo's personal Tumblr blog, the startup received angel funding and made ripples in China's fashion and design circles. It was, and continues to be, among the few fledging design-minded ecommerce startups in China. Guo and Zhang left Nuandao in August 2013, but wasted no time before diving right into Yetang – the two spent just 40 days between conception and launch.
Zhang says that the duo's experience founding a similar startup made building Yetang a breeze. "We could act quickly and with confidence in everything from sourcing to writing thoughtful contracts to UI design to social media marketing," he says.
The team has also shifted Yetang's business model away from the flash sales that define present-day Nuandao and towards a "flash sales-esque" model – wherein new goods are introduced every day, but instead of expiring items on a regular basis, discount pricing on certain goods expires while the goods themselves remain available until they sell out.
But in addition to boosted business smarts, a philosophical change has affected the founders. Zhang explains that his and Guo's understanding of "design" has changed as they transitioned from Nuandao to Yetang.
"We built Nuandao as a ecommerce destination for 'cool' and 'fun' products. 'Cool' and 'fun' are what we thought design was," says Zhang. "Nuandao had traction, and people liked what we were doing."
"But as we got to know our designers better, we got a totally different understanding of what design in China means. China has this massive production capacity of basically everything, and basically each designer is a startup that leverages that power. So Chinese designers are equally entrepreneurs as they are artists. Many of them are really ambitious – they don't just want to be appreciated, they want to win. They want to be the next Evisu, the next Converse, the next Diesel, not just in China, but in a global context," Zhang adds. "When we realized that's what design is in China, we wanted to be a part of it."