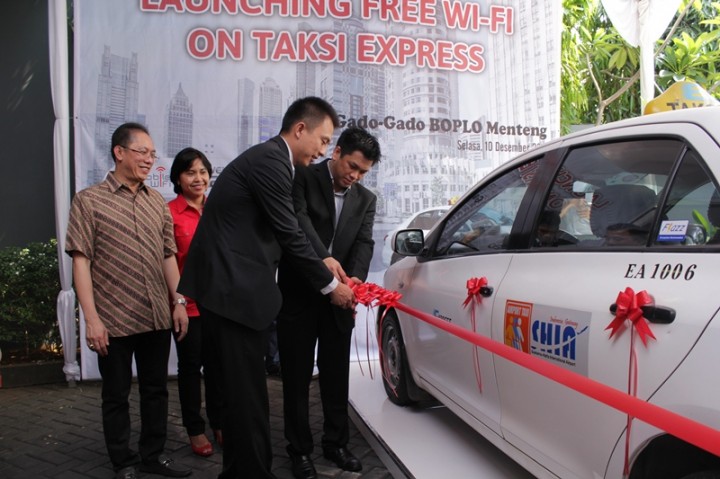 Indonesia's capital city, Jakarta, is notorious for its traffic jams, and it's just a waste of time getting stuck on the road as you head to your next meeting. One taxi fleet recognizes this problem and wishes to put a smile on the face of its passengers by offering free wi-fi.
Express Group has free wi-fi installed in 400 of its taxis in Jakarta, Depok, Tangerang, and Bekasi areas. These special cabs will have a Huawei wi-fi hotspot logo on the back of each vehicle. Yes, these cabs are using Huawei E5520 routers, which explains the Huawei logo.
The free wi-fi program is run jointly between Chinese phone-maker and telecoms hardware giant Huawei, IT product distributor Intertec, and local telco Telkomsel. This pilot program will last for six months and might be extended if the company gets good results out of it. Express Group is the second largest taxi fleet in Indonesia, commanding about 11 percent market share in the country.
I'm excited about this program, and I think it can convince a few customers to hail Express cabs if they want to surf the net for free – or get some work done – whilst on the road. If this project is successful in putting more butts in passenger seats, then market leader Blue Bird Group could be prompted to offer similar connectivity in its taxi fleet.
Recently Express Group sealed a partnership with ticket booking site Tiket, which enables customers to make online reservations for the company's rental cars.
See: 10 taxi apps you can use across Asia
(Editing by Steven Millward)