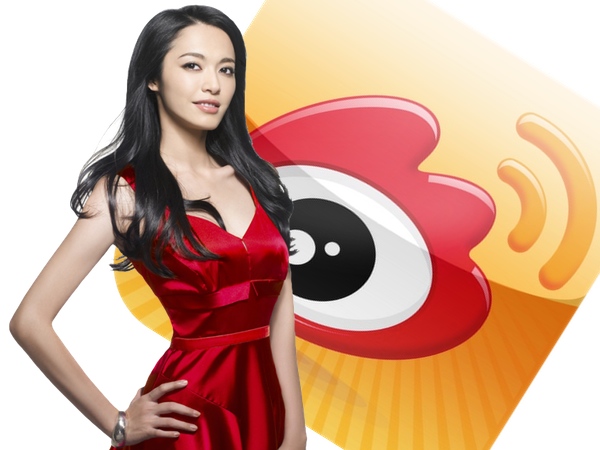 Chinese actress Yao Chen has just passed the 10 million follower mark on Sina Weibo, China's most popular microblogging platform.
It means that Yao Chen, aged 32 (here's her Weibo page), is fast approaching the 12 million count of followers of the singer Lady Gaga on Twitter.
With 195 million Chinese now on various microblog sites – such as those from Tencent and Netease – it's possible that Ms Chen could become the world's most followed tweeter by the end of the year.
This microblogging milestone passed with only a small acknowledgment by the actress. In a tweet in Chinese accompanied by a photo of a soaring cormorant, and filled with word-play on the number, she said:
Passed 10 millions fans. Normally a cause for celebration, but now it's inappropriate. I just want to tell my 10 million fans: do not be bound up by this number. I also want to tell my fans: always strive for peace, for freedom, and for happiness.
It seems Ms Chen felt that celebrating this would've been somewhat insensitive and trifling so soon after the Chinese bullet train crash tragedy at the weekend.
Sina Weibo is expanding a lot this month, with an overhauled interface, some small new features for users such as photo albums, as well as a virtual currency that can be used on social games on the site.