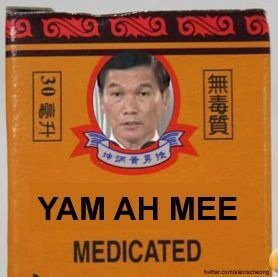 Unlike Tin Pei Ling, Mr. Yam Ah Mee is the latest figure to rise to Internet fame thanks to the Singapore General Election.
Yam was in charged of announcing the result for the Singapore General Election. Somehow, his repetitive and monotonous speech gave him celebrity-like status overnight, thanks to YouTuber FallenSuperheroSG who posted the famous 'Yam Ah Mee Club Mix" video. Yam's fame was also triggered by this misspelt Facebook page which has more than 36,000 'likes' so far.
The video has racked up about 100,000 views within 24 hours and Yam's personal Facebook page has gathered more than 12,000 'likes' at the point of writing. FallenSuperheroSG wrote up a video description:
"Pursuant to Section 49, Sub-Section 7E, Paragraph A of the Parliamentary Elections Act."

For our foreign listeners. This is just a spoof of what was heard over and over again during elections at Singapore. No offence to the guy but we heard him say those words over and over again as he read the results of our elections.

No harm intended. This is just for fun of course. Full respect to the guy! (Must be hard spending the whole night saying those words again and again.)
Yam himself appears to be enjoying the limelight, taking the joke about as well as anyone could. He even spontaneously shared his YouTube remix videos on his Facebook page.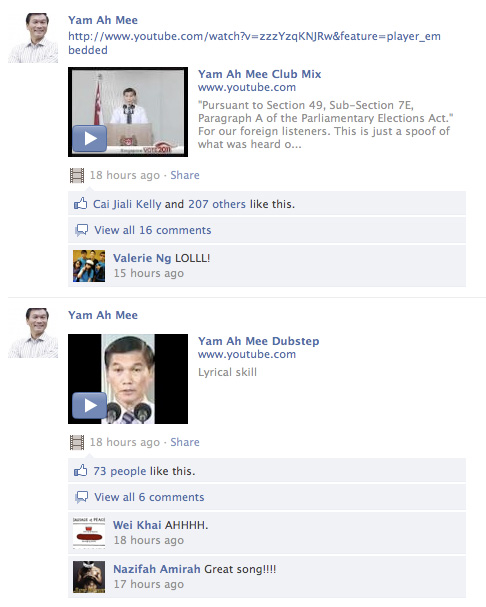 Other remixes include a photoshopped Yam Ah Mee Medicated front cover (above) and GLaDOS mix (below).
It's a nice to see how Singapore netizens poke fun of Yam Ah Mee without getting into trouble and Yam's spontaneous response to join in the fun has certainly won him many applause too. I'm sure we would get to see more Yam Ah Mee funny remixes in the next couple of days.