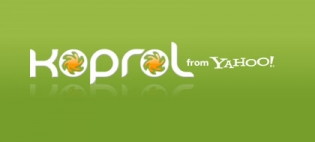 After months of rumours floating around, finally the news is out: Yahoo is shutting down its social network Koprol effective August 28, 2012. Most people saw this coming after it laid off thousands of people, including most of the Yahoo Koprol team back in April. Once hailed by Indonesia's president, Susilo Bambang Yudhoyono, Koprol now is being retired by the internet giant.
Koprol is an Indonesian location-based social network founded by Satya Witoelar, Fajar Budiprasetyo, and Daniel Armanto. It was bought by Yahoo back in May of 2010. It was one of the few success stories here in the Indonesia startup scene and is often mentioned when discussing the tech scene here. But even with recent new features, millions of total users, and business pages to create revenue, they are being thrown into the deadpool. Yahoo's official statement explained:
In line with Yahoo!'s focus on more quickly innovating with our core products and properties, over the coming quarters, we are shutting down or transitioning a number of products that did not meaningfully drive revenue or engagement. After carefully reviewing its product portfolio, Yahoo! has decided to discontinue Koprol effective 28th August, 2012. Users will be notified of the shut-down and the process of retrieving their online data starting June 29th, 2012.
I guess this is the way startup life goes, right? It's a roller coaster ride with ups and downs, and for every startup that closes down, more than a few new startups are born. I'm definitely expecting a lot from the Koprol alumni in the near future. As for Yahoo Koprol users that are still active and want their data (posts, check-ins, images, and reviews), they can export the information through m.koprol.com/export.
[Photo: Digital Trends]