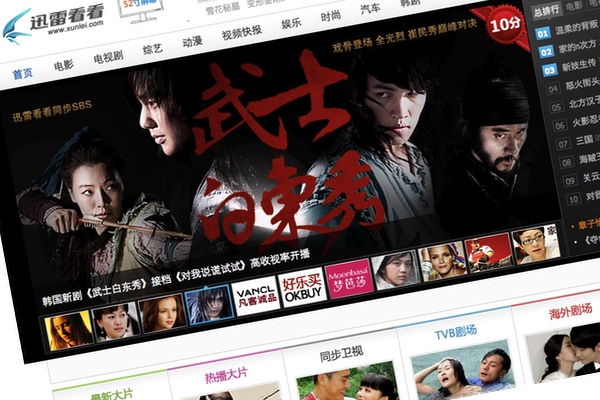 The Chinese web platform Xunlei today announced its filing for a US IPO that'll allow it to raise US$114 million in funds, and effectively value the company at $912 million. It'll hit the NASDAQ tickers as XNET.
Google already owns a small stake in Xunlei – meaning 'thunderbolt' in Chinese – so that after the IPO Google would have 1.4% of the voting rights.
Xunlei's filings at the United States Securities and Exchange Commission (SEC) – see the stats here – outline plans to issue 7.6 million copies in American Depositary Shares (ADS) to be fixed between $14 and $16. At the $15 mid-range we'd get the valuations mentioned above.
---
Desperately Seeking Subscribers
---
The company is best-known to Chinese netizens for its download manager tools, and more recently for its multimedia search engine. Between both those products, Xunlei has been under attack for many years over allegedly enabling mass peer-to-peer piracy of movies, music and TV shows, and also for the dubious nature of some of its software, which has before been found to install Trojan viruses on users' machines.
However, Xunlei is going legit, and now licenses the video content to be found in its Xunlei Kankan section, which features a range of Chinese and foreign TV series and movies. This puts it into competition, to some degree, with Youku and Qiyi. The word "copyright" is mentioned numerous times in the SEC filing, including a mention of the 33 copyright-infringement claims currently held against the company.
This graph, courtesy of iChinaStock.com, shows that most of Xunlei's revenue comes from ads, but that value-added subscriptions saw a nice increase from 2009 to 2010:
This IPO was delayed from earlier this month, after a nightmare for Chinese IPOs in June brought about by the Longtop fraud scandal, and some sketchy financial stats out of a few other firms.
[News source: Sohu Tech news – article in Chinese; Graph source: iChinaStock.com]