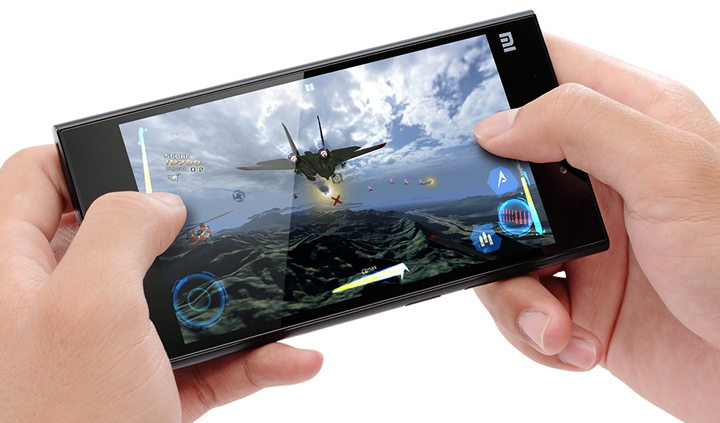 Today at 12 noon in China, gadget-maker Xiaomi started an experiment selling its smartphones inside WeChat, the popular messaging app. Xiaomi has set aside 150,000 of its flagship Mi3 Android-based smartphone to sell within WeChat – though only the TD-SCMA variant for the China Mobile network.
As seen in the screenshots below, the sale can be found within Xiaomi's WeChat brand account. Clicking on the order button takes you to a payment page (still inside WeChat) where you need to make a reservation with a nominal RMB 0.01 payment. The proper price – RMB 1,999 ($320) – will be charged later if the limited daily stock hasn't been sold out already and your order is successful.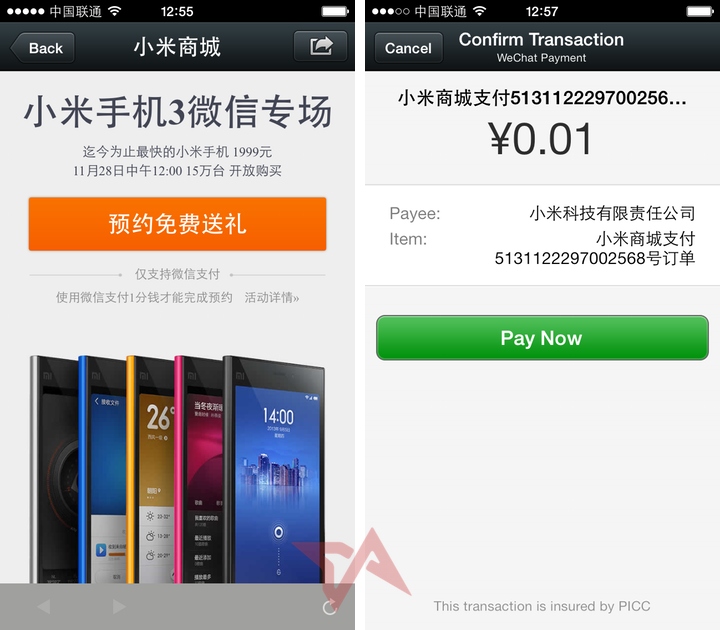 Judging by previous flash sales run by Xiaomi, those would all sell out in minutes. On China's 'Cyber Monday' sales day earlier this month, Xiaomi sold 200,000 phones in just three minutes via more conventional e-commerce channels. That's why Xiaomi is spreading out these WeChat sales from today to November 27, with a certain amount of phones up for reservation each day.
WeChat added mobile payments to its feature-set earlier this summer. The messaging app now has 272 million active users around the world, with the majority of those in China.
(Editing by Josh Horwitz)