Xiaomi founder Lei Jun announced a new Redmi Note – called the Hongmi Note in China – will be unveiled today. The founder has leaked specs in two recent posts about the Chinese phone maker's budget phablet on Weibo.
So far, Lei has revealed the new Redmi Note will have 4G connectivity, 5.5-inch screen, 3100mAh battery, 2GB RAM, and weigh 155 grams. That makes it 10 grams lighter than the previous version, but the battery is also 100mAh smaller.
Update: Lei has said on Weibo the Redmi Note price will remain at RMB 999 (US$162) and will go on sale in China next Tuesday.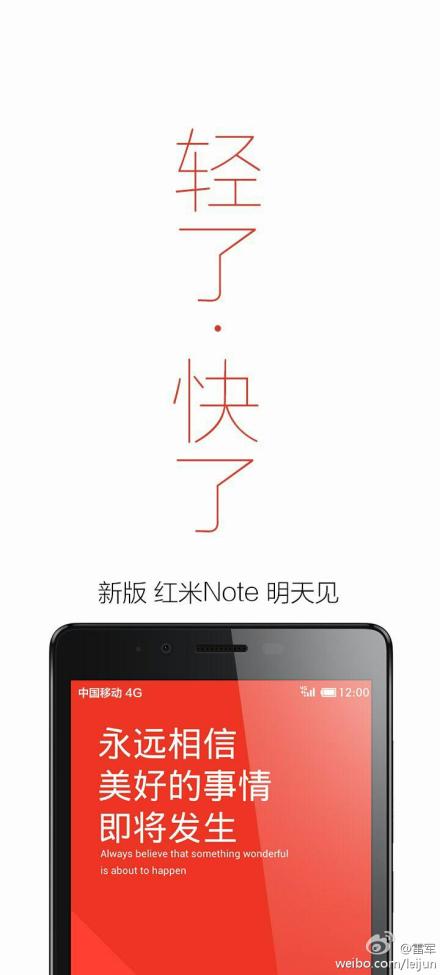 The original Redmi note sold 3.56 million units as of July, according to Lei.
Xiaomi last month also announced its new upcoming flagship phone, the Mi4, which will go on sale sometime this month, carrier pending.
See: Hands-on with the new Xiaomi Mi 4 (VIDEO)
Last year's model, the original, went up for sale in China in May and cost US$129 for the cheapest version.
(Hat-tip to Techweb for spotting)