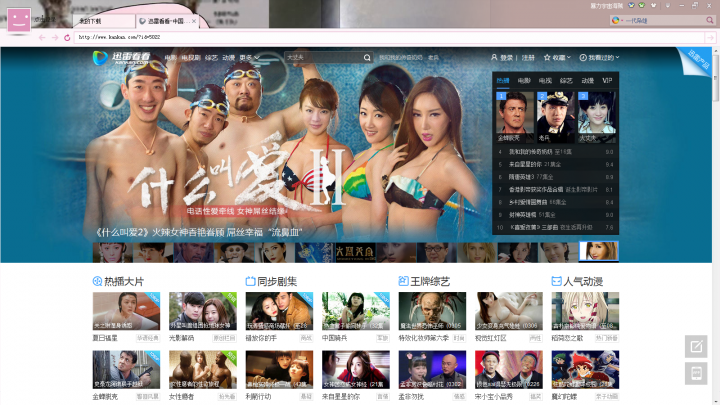 As Xiaomi starts shipping its smartphones to markets beyond mainland China, the company is still in the early stages when it comes to actually making money from those phones. It sells its phones directly to consumers at near-cost, which means that the company relies on "services" to drive profits.
Right now, those services include an app store, a customized theme store, an ebook store, and a game center. That's all well and good, but it's small potatoes when one considers the resources required to source and ship the phones. Xiaomi recently reported monthly revenues from MIUI – the Android ROM that's home to those services – are clocking in at $5 million a month.
How does Xiaomi intend to ramp up the "services" side of its business?
It's too early to state decisively, but we can look to one alleged investment to get a hint. While not confirmed (though Xiaomi's GM of gaming has chimed in on the matter), it's fairly common knowledge among Chinese tech circles that smartphone maker Xiaomi plans to invest a hefty sum – estimates range from US$200 million to US$300 million – into download management application Xunlei.
Xunlei's growing pains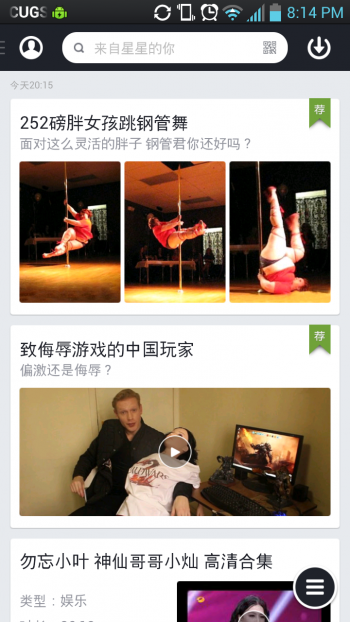 Despite a sizable investment that would be worth a 20 to 30 percent stake in the company, Xunlei still wants to eventually file for an IPO in the US – an unrealized goal that fell from its grasp in mid-2011.
Back then, Xunlei was largely associated with online peer-to-peer piracy – it first gained popularity in China as a bittorrent (P2P) client. In addition, Xunlei owned and operated China's most notorious pirate search engine, Gougou, though it's now defunct. Concerns about Xunlei's affiliation with rampant copyright infringement pressured the company into canceling it's IPO after filing with the SEC. The company reached a $912 million valuation.
Since then, Xunlei has tried to go legit and diversify its brand both vertically and horizontally. Now boasting the tagline, "more than just downloads," it has clients for iOS and Android, PC and Mac, and even set-top boxes and smart TVs. Furthermore, Xunlei has its own built-in video and game portals offering legal downloads and licensed streaming content. The bittorrent manager still exists, but the desktop client now looks more like a full-fledged mutant browser on steroids sporting changeable skins, cloud storage, and even email. Advertisements make up most of Xunlei's revenues and thus crowd the right side of the screen. That piracy search engine didn't go to waste, either – Xunlei also touts a multimedia search engine.
Why Xiaomi wants it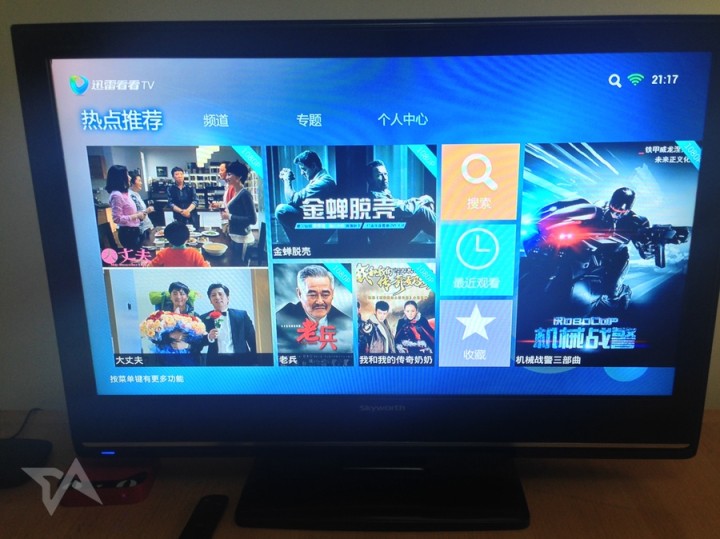 Today, Xunlei claims to have four million paying subscribers among its 230 million monthly active users. Previous investors include IDG, Morningside, and Ceyuan Funds. Google also owns a small stake.
For Xiaomi, Xunlei could prove to be a powerful ally as a content provider through its set-top box, smart TVs, and smartphones. The two companies already collaborated on Xiaomi's smart wi-fi router, in which Xunlei contributed storage acceleration software and content services.
Xiaomi's current video-streaming partner for its TVs and STB is CNTV, a state-backed company with state-backed limitations. At first, Xiaomi seemed content to simply act as an aggregator, but now it wants control of its own content channels. The investment into Xunlei would significantly increase both its game and video offerings. As of August last year, the number of users on Xunlei's Kankan video portal mobile app was growing at 126 percent per year, second only to Youku's Tudou. Xiaomi wants to beef up its game offerings as well. Last month, it invested $20 million into a Kingsoft-owned online gaming company.
As a result, it's possible that Xiaomi sees content and media as a key component to its transformation from a company that sells smartphones to a company that makes money from what's actually on those smartphones.
Meanwhile, Xunlei gets access to Xiaomi's growing MIUI userbase as well as some much-needed clout for it's second attempt at an IPO. Extrapolating Xiaomi's hypothetical offer, the company is valued as high as US$1 billion. Xunlei products are still being used for piracy, however, and whether or not it can overcome that stigma remains to be seen.
We reached out to Xiaomi for comment, but they declined to reveal details about the deal at this time.
(Editing by Josh Horwitz)