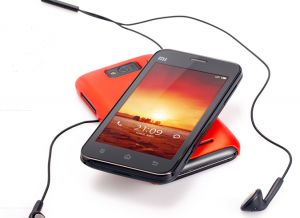 Xiaomi, China's remarkably cheap potential iPhone killer, met with an awful lot of interest when they started taking preorders for the phones, which will begin shipping later this month. In fact, they sold 300,000 handsets — their preorder limit — within just 34 hours. It seems not all of those preorder customers were adoring fans; or perhaps they're fans that have been tempted by the chance to make some money, but with high demand and a low supply, people have begun selling their Xiaomi preorder numbers on Taobao and other Chinese ecommerce sites.
Essentially, this means that even people who didn't preorder the phone can still get in on the preorder action — for a premium, of course. Lower numbers — whose phones will be shipped earlier — are being sold for more, and as you can see some low numbers are on offer for as high as 500 RMB, which is about a quarter of the price of the phone itself. Perhaps this is just wishful thinking on the vendors's parts, but somehow we suspect they'll probably get their asking prices, as a lot of people are interested in this phone. Plus, even after adding on the 500 RMB charge for the preorder number, it's still cheaper that any other phone with comparable specs.
Of course, the thing hasn't actually been released yet, so it's hard to be sure whether or not it will live up to all the hype. For what it's worth, I visited the Xiaomi offices this week and despite the negative impression I was carrying in, I came out pretty impressed with what they're doing.
Of course, it was all off-the-record so I can't be any more specific than that; at least, not yet. But after the phone is released we should be able to share a lot more with you. In the meantime, if you're feeling antsy and don't want to wait for the phones to become more widely available, well, you know what to do. (Although I should note that I'm not sure how Xiaomi feels about the selling of these preorder numbers, or how trustworthy the individual sellers are, so proceed at your own risk!)