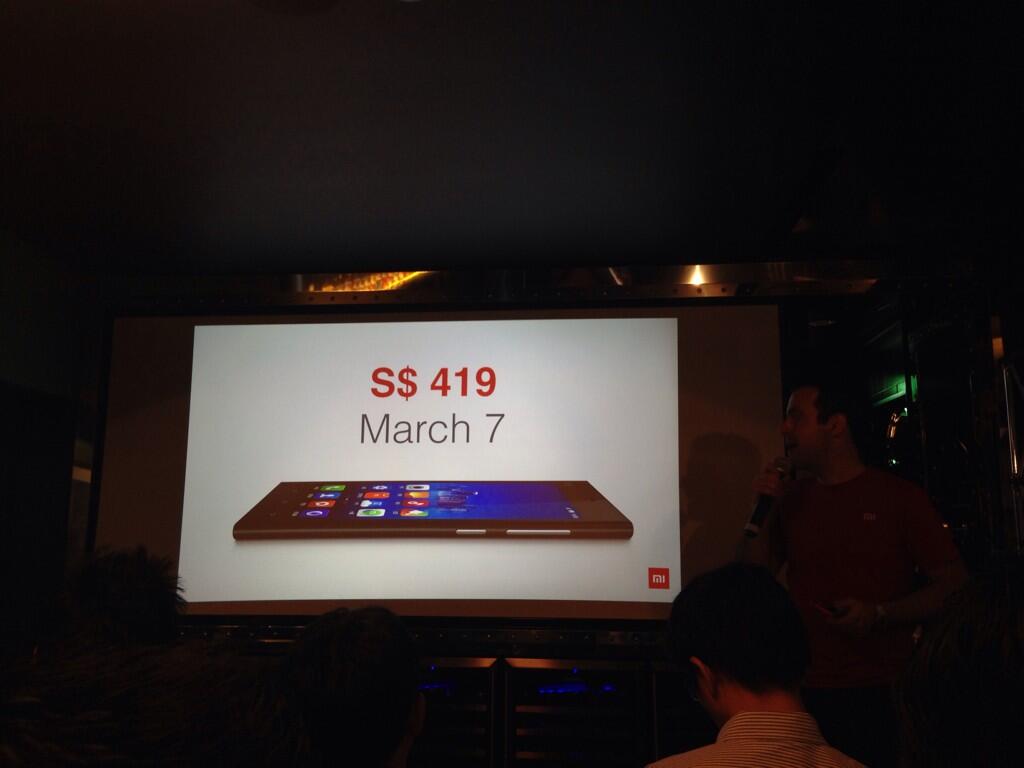 At an event in Singapore this morning, Chinese phone-maker Xiaomi revealed that it'll launch its flagship phone, the Xiaomi Mi3, in Singapore on March 7.
The 5-inch screen Xiaomi Mi3 will cost S$419 (US$332) in Singapore, which is about the same as its price-tag in mainland China. See our post on the full specs here.
Xiaomi's budget Android phone, the Redmi, will actually arrive in Singapore first. That'll be available on Friday (February 21) for S$169 (US$133). For both phones, Xiaomi will conduct sales online or via partner telcos, but telcos may set their own prices. StarHub will start selling the Redmi on February 27 at its own stores, the telco revealed in a separate announcement this morning. Starhub's Redmi will cost the same S$169, or it will be free on certain post-paid contracts.
Both the Mi3 and the Redmi have a special Singapore theme, available in the 'theme store' on all Xiaomi's phones. Here's the Singapore theme shown on a Xiaomi Redmi: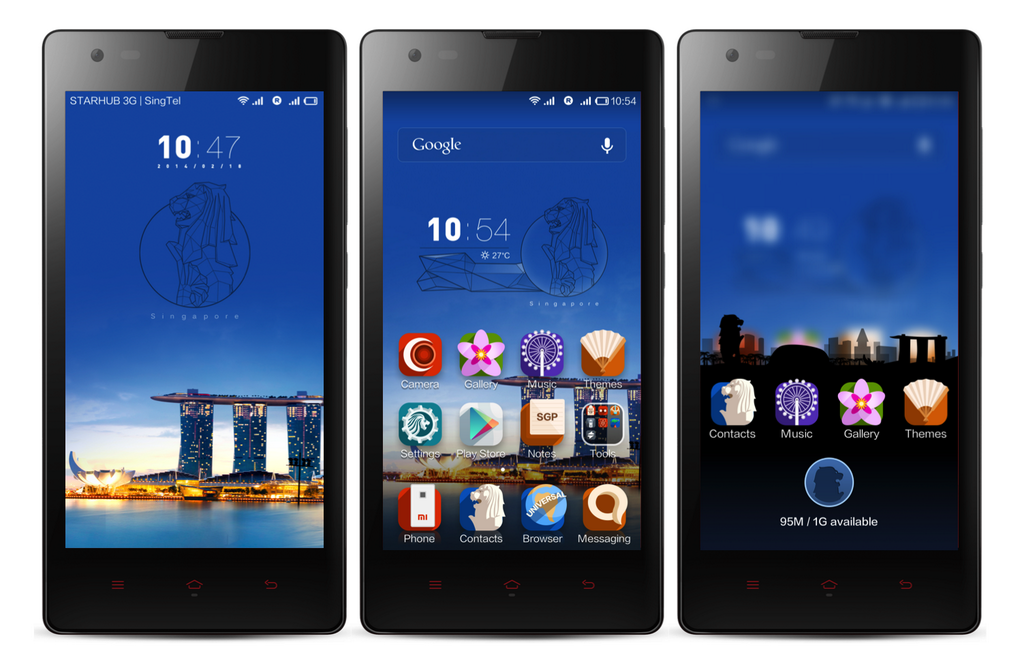 (Additional reporting by Vanessa Tan at the event; editing by Josh Horwitz)