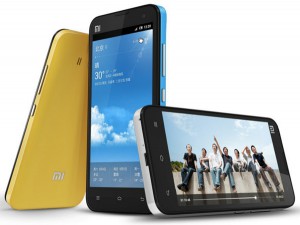 The wait is getting shorter! And yes, I'm referring to the upcoming release of China's hottest homegrown smartphone, the Xiaomi Mi2. According to Techweb, Xiaomi's co-founder and VP, Li Wan Qiang, revealed that the second-gen Xiaomi Mi2 will commence its manufacturing on the 22nd of September and it will be available in stores sometime during mid-late October.
Ever since the Mi2 was revealed in August, CEO Lei Jun admitted that many of Xiaomi's fans were not too excited over the 16GB of internal storage space. As such, the company has decided to produce and manufacture both 16GB and 32GB versions of the handset, which will be released together in October. This improvisation will probably attract more customers as 16-gigs can't store many apps once you've installed a bunch of games and music.
The original phone, the Xiaomi M1, has already sold close to four million handsets to date. The revamped entry-level version, the Xiaomi 1S, was bumped up from 1.5GHz to 1.7GHz and its price was dropped, it grew a front-facing camera, and launched right after the reveal. It has sold over 400,000 handsets already, since it came out nearly a month ago.
I couldn't wait to get my hands on one of those new phones, but it seems rather difficult, as it was for the first-gen phone, due to limited stock. Nevertheless, I will be trying my luck in October when the Mi2 finally hits stores and online malls.