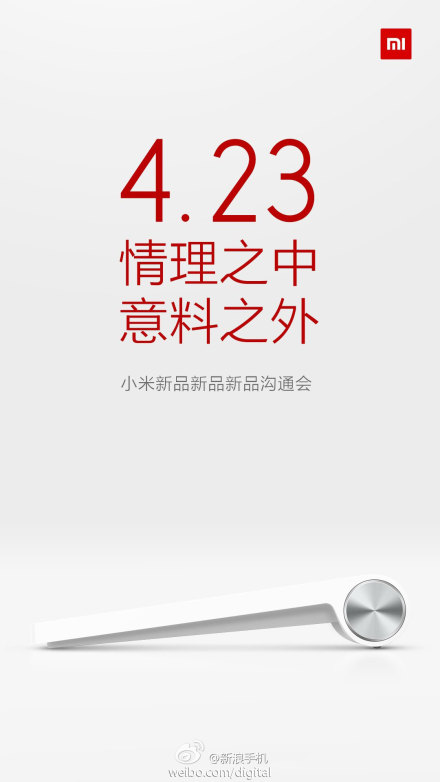 Chinese smartphone maker Xiaomi today gave fans on Weibo a sneak peek at an upcoming new device. Some anticipate that it's a tablet. Xiaomi's promo image (above) shows the side profile of the gadget, which looks similar in shape to the Lenovo Yoga tablet. A date, April 23, is shown and the words in Chinese roughly translate to "Makes sense. Surprise."
We've been hearing rumors of a Xiaomi tablet since August, and Xiaomi did deliver a 5.5-inch version of its low-price Hongmi phone. An Android tablet seems like the logical next step.
The mysterious device is set to launch on the same day as the OnePlus One, the new brand's first ever phone. We doubt Xiaomi's timing is unintentional as the OnePlus One phone is designed to compete with Xiaomi's flagship phone, the Mi3.
If not a Xiaomi tablet, some speculate Xiaomi could be coming out with a new smart wireless router.
(Hat-tip to GizChina for spotting this)