Xiaomi, the smartphone maker that's steadily expanding beyond its home in China, today revealed that its popular mid-tier handset has received a new name as it prepares for an arrival in Singapore.
The new xiaomi.com/sg features a page touting a device called the Redmi, which is a partial translation of the device's Chinese name, the Hongmi (which literally translates to "red rice").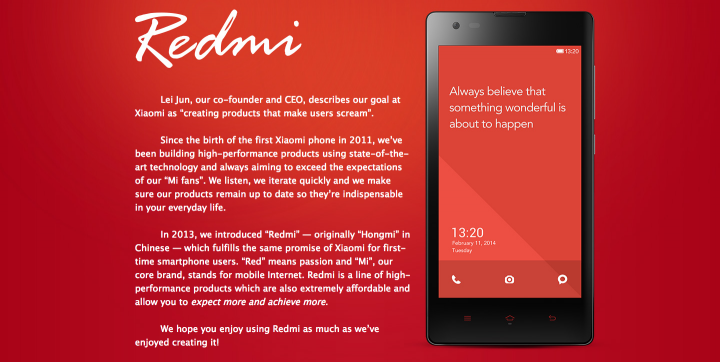 (Also read: Our Redmi in-depth review)
This seems to indicate that Xiaomi will bring its budget Android-based smartphone to Singapore before it ships over its Mi3, the company's high-end "flagship" device. If true, that would differ from Xiaomi's entrance into Taiwan and Hong Kong, where it rolled out the Mi3 in partnership with local telecoms before introducing the Hongmi months later via online flash sales.
The webpage gives you a peek at how Xiaomi might develop its brand identity in non-Chinese speaking markets. In China (as well as Hong Kong and Taiwan), Xiaomi's brand image tends to lean towards the ultra-cute, or is prone to sweeping proclamations of greatness (or false modesty – take your pick!). But the loveable underdog narrative it's carved out for itself in China might not resonate with consumers in other countries. So perhaps it's not surprising that the Singapore webpage comes across fairly conservative in tone by Xiaomi standards. Meanwhile – tellingly, perhaps? – its red star-donned mascot is nowhere to be seen.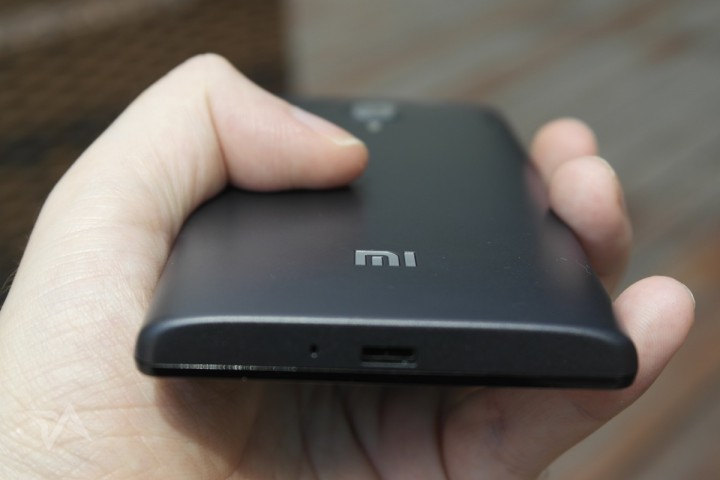 Xiaomi has yet to reveal an arrival date or price point for its first device in Singapore. The company officially announced it would be entering the country back in January.
What do you think of the name "Redmi"? Let us know in the comments!
(Editing by Steven Millward)