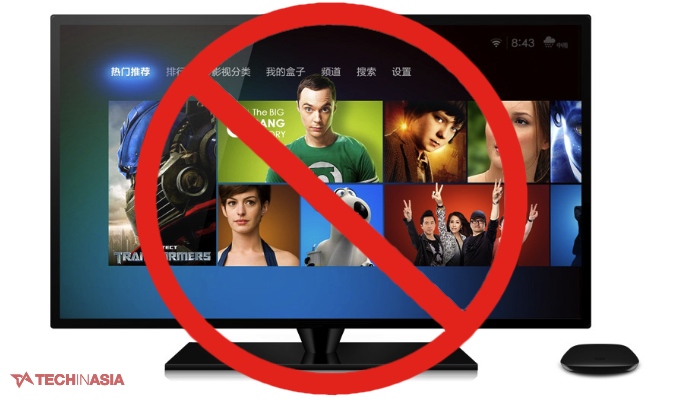 Just one week after the launch of Xiaomi's set-top box for streaming media to TVs, the company has announced that it has been forced to suspend its online media service. Effective immediately, it makes the Xiaomi Box into a brick, and there's no official comment yet on why this has happened or when service will be restored. We've reached out to gadget-maker Xiaomi in Beijing, and will update if we hear back. [UPDATE two hours later: Xiaomi responds by saying that founder and CEO Lei Jun has already said the service is just in pre-launch beta testing for now. The full explanation is in the quote below]:
As you known, Xiaomi Box is still in testing. It's not on sale now. Xiaomi invited 600 fans to try it, these fans would give us their feedback which the we could then learn from. It's Xiaomi tradition. To halt the video services is because of system maintenance. [It] may affect the 600 users experience. [The] Xiaomi Box official Weibo account posted a notice at 8:30pm last night, and Xiaomi official Weibo account retweeted. And also, Xiaomi forum posted the news at the same time.
Speculation on Chinese tech blogs such as Techweb is that the Xiaomi Box has run afoul of China's media regulator, SARFT, which also controls online video. Another theory is that the Xiaomi Box service – which is an aggregator of partner content, not a standalone content provider – has been taken down by a non-partner that has an issue with its content ending up on the set-top box. In that regard, fingers are already being pointed at CNTV, the online video subsidiary of state-controlled television company CCTV. That's because CNTV's web TV and radio can only be carried by those who have the correct (SARFT-issued) license, such as China People's Radio. It is thought that Xiaomi might not have permission for this.
Being tripped up by strict media regulations is a worry for all of China's web companies, and Xiaomi – whose one other product is a popular Android-based smartphone – seems to have had a brutal first lesson in this.
But the outage won't affect too many people, as there are only media-issued and test Xiaomi Box devices out there. Pre-orders for the 'Box' have started, but they don't ship until sometime next month – which at least gives the startup gadget maker time to get its content back online before the general public can access it.
[Source: Techweb – article in Chinese]