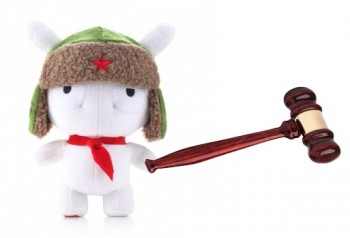 Around one year ago, as cheap smartphones were bursting onto the Chinese market right and left, a new phone called the "Little Pepper" launched. It was remarkably cheap, and was billed as a competitor to Xiaomi at the time. While it never managed to challenge Xiaomi's cheap smartphone dominance, it did challenge Xiaomi in another way: by making up rumors about the company and spreading them on Sina Weibo.
Specifically, Little Pepper's CEO took to Weibo this past March and tweeted to his 1.5 million followers that Xiaomi's UI was "directly copied from Apple" and that its after-sales-service was "equivalent to not having any," among other things. He also challenged Xiaomi founder Lei Jun to a fight, and made some extreme claims about the Little Pepper being having the best price-to-quality ratio of all time.
These kinds of tactics are not uncommon in China's tech industry. But with China's war on rumors in full swing, authorities are cracking down, and the Xiaomi case has become the first big Weibo case to be investigated and resolved by Beijing's Industry and Commerce Bureau. After Xiaomi filed a complaint in March, the bureau began to investigate, and it announced yesterday that it has found in favor of Lei Jun's company and ordered Little Pepper to cease its harassment, undo the negative influence it has created, and pay Xiaomi damages of 150,000 RMB ($24,590).
Given that under newer laws, Little Pepper's CEO could arguably be thrown in prison, a $25,000 fine may seem like a bit of a slap on the wrist, but at the very least the case shows that the government is willing to investigate and punish companies and their employees for using dirty tactics on China's social media platforms.
(China Government Net via Sina Tech)