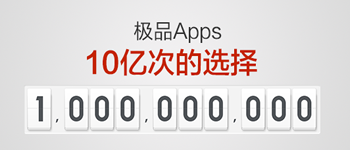 Xiaomi announced today that its App Store hit one billion total app downloads. The app store launched about 13 months ago, and is claimed to be one of the top five app stores in China (out of about 200 total). It receives more than 1.3 million searches every day from 17 million active users. They download five million apps per day.
The Xiaomi app store comes pre-installed on all of Xiaomi's devices in China. 70 percent of Xiaomi handset owners stick with the default app store. Xiaomi says it has already sold 7.5 million phones in the first half of this year, and expects to sell more than 20 million by year's end, more than double last year's tally. A portion of that will likely come from its new budget smartphone released in late July.
Xiaomi has hit a string of good press recently, with its $10 billion valuation and yesterday's big news about former Google/Android VP Hugo Barra joining the team.
(Editing by Steven Millward)